Politics aside, the 2016 US election was fascinating to watch as it unravelled like a fast-paced Netflix series. The two most vilified public figures in recent US history – Hillary Clinton and Donald Trump – had to employ new campaigning strategies to win over an increasingly connected, internet-enabled population.
So, why should we pay attention to the campaign strategies of the presidential elections? Essentially, the candidates needed to sway a large demographic of people – which is every eligible voter in the US – very quickly over a variety of issues in a short period of time. The candidates needed to build credibility, rebuke negative opinions in and out of the press and quickly run crisis comms at any given moment. In other words, we're looking at your typical PR or marketing campaign on overdrive!
And historically, these campaigns are a first look of how new tactics or technologies can be or will be employed at a grand scale. Franklin D. Roosevelt was one of the first to utilise radio to influence potential voters nationwide; John F. Kennedy was the first to pioneer TV; and more recently Obama was the first to use of social media to directly engage with potential voters.
The first social election

What is particularly interesting in this year's election is the increasing dominance of social media. Recent research found that 6 out of 10 Americans use social media as their primary source of news. And in January of this year 44% of Americans reported that they learned about the US elections from social media.
With a majority of people consuming their news through social, it's a no-brainer that the primary stomping ground for the elections took place online. And while Obama was the first presidential candidate to effectively use social media to directly connect with potential voters, this is the first election where the candidates used social media as their primary platform to not only reach the public, but to also debate and spar with one another – from public Twitter fights to paid advertising on social sites such as Snapchat. Never before have there been so many streams of direct access to the presidential candidates.
Early campaigning on social media has never seen such intensity, and both candidates churned out content across Twitter, Facebook and Instagram using hashtags such as #ImWithHer and #CrookedHillary.
The benefit of using digital media as the primary means of communicating with voters means that the campaigners could reach their target audience without relying on the press – and more importantly control the messages they want to highlight or avoid.
Meme warfare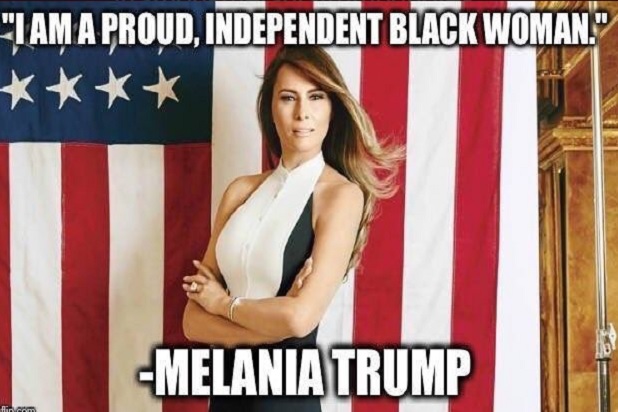 What also shined in the US elections was the prevalence of memes. Memes certainly aren't new here, but what has emerged is the rate at which they are created and distributed. Throughout the elections memes were created and shared in real-time, in line with live debates, breaking news and televised interviews.
Both the Clinton and Trump camps embraced certain memes as a quick way to share inside jokes with supporters, spread campaign messages and deliver attacks to their opponents, whilst also distancing themselves from the most hateful critics. Memes make people feel, rather than think. And there are multiple studies that have pointed out that people make purchasing decisions based on their feelings over facts – and this increases the power of memes in reinforcing and strengthening ideologies pumped out by each campaign camp.
Search and social will rule measurement
The biggest surprise from this election was how wrong the polls were at predicting the election results, with a number tipping Clinton for a majority win. Public opinion now changes faster than ever before and traditional ways of capturing this information isn't up to speed. Polling companies rely on surveys and calling homes to collect information. People don't always share accurate information in surveys and an increasing number of people are forgoing landlines for mobile devices – people aren't even answering their phones these days!
So how can we measure public opinion and progress? Well, if you look at the Google search trends throughout the primaries it accurately predicted that Trump would win the Republican nomination and that Bernie Sanders would beat Clinton in states like Vermont but fail to edge her out in hard-to-poll states like Nevada.
In this election, volume of Google searches predicted that Clinton and Trump would come head to head – which in the end was very much the case. Twitter is also important to look at when measuring public opinion – on election day Twitter was the go-to for updates and breaking news about voting activity, machine malfunctions and results.
While it's still premature to count on the accuracy of search trends and Twitter activity, they will be increasingly important resources for monitoring opinion in real-time.
What does this mean for your brand comms?
As marketing and comms professionals, there are a few things we can start doing now:
1. If you aren't already doing so, start creating and distributing owned content across a broad range of social media and owned distribution avenues such as blogs, which are key in directly connecting with your target audience. It's also important to invest in paid social campaigns, whether you are reaching to CIOs on LinkedIn or university-aged consumers on Snapchat.
2. Use emotive and visual content such as memes to inspire and motivate your audience. Influencing you audience's emotions can be more effective at driving them to take action.
3. Re-evaluate how you measure your campaign progress. It is becoming more obvious that polls and surveys are decreasing in accuracy and relevance, especially in today's fast-paced, internet-enabled world. Social media and search will become the most important tools for understanding what your target audience thinks of your brand at any given moment.
One Touch Wonder is a growing trend that any client or PR agency should jump on.  It's what all those time-starved people out there want – one touch and a problem is sorted, a question is answered, or a service is delivered.
How will One Touch Wonder influence your PR success?
The need for One Touch Wonder is encouraging innovation in businesses, and when done well is very PRable. In the UAE, you can push one button on your fridge door to get your favourite pizza delivered. In Paris, you can push one button on your fridge door to get bottled water delivered. In Ibiza, you can sign off for hotel extras with a finger print. Innovation like this sets a client apart from its competitors – it catches the imagination and spreads like wildfire, often propelled by social media with some behind the scenes encouragement and pushing, of course.
There's a bit of One Touch Wonder here at Firefly too; via some clever apps which will help you to watch the success of our PR campaigns roll.
We view analytics reports and see the increase in views to our client's website once a release or piece of content has gone out. We can see which sites are generating the most traffic, how long people stay on the page for, which pages they read and which organisation they are from.
Is One Touch Wonder making your life easier?
My kids get their school dinners by swiping their finger prints, if they spend over a certain amount it's flagged to me by an email alert.
I just walk up to my car, get in it, push a button and drive away. No need to scramble for keys.
My public transport card auto loads payment as I swipe through barriers, I get an email alert just for the record. I never have to queue.
One Touch Wonder is built into Firefly's business operations.
We make life for our clients as easy as possible.
Client satisfaction is critical for us. With a handy little SaaS tool, in one click we can see on a monthly basis whether our clients are happy or not.  If they're not happy, we know instantly and it prompts an email alert followed by a phone call to discuss what we need to do better.
With just one email address, our clients can reach their whole team. We make sure that between us we cover mail 24/7 and the right person will pick up the actions or deal with the instruction or issue. Our clients don't have to think who to call, and don't have to double check we've got the message.
For some clients, one point of contact is what they want. And in those situations they are given their own dedicated client handler: someone who is there to take on their strain, available pretty much 24/7 within reason, someone who really understands them completely and can anticipate and solve any problems or challenges coming down the line.
The problem is when we come to expect One Touch Wonder as the norm, what comes next? Probably mind reading? Now wouldn't that be great!
Firefly is excited to announce that it has begun work with UK-based data storage and analytics start-up, Acunu.
It has been suggested that 90% of the world's data has been created in the last two years alone. While the concept of monetising data existed when only 10% of the world's information did, data-driven companies are now looking for solutions to manage much greater volumes, variety and velocities of data than ever before.
Acunu solves the problem of computing rich, low-latency analytics over large datasets incrementally, producing dynamic results in real-time. This allows Acunu customers to power applications, live dashboards, etc. triggered by events in real-time.
What's more, Acunu is an example of British technological innovation within an emerging global industry. Founded in 2009 at Cambridge Technology Computer Lab, Tim Moreton and Tom Wilkie have successfully attracted European funding.
Acunu has a growing list of customers from start-up companies to global technology super-powers, all of whom are working with Acunu because it means that they have the ability to manage data through a scalable and cost-effective solution.
Over the coming months, the team here at Firefly is looking forward to telling this fascinating business profile story, with compelling case studies of how big data is being turned into huge commercial opportunities.
Klout provides social media analytics that measures a user's influence across their social network by collecting data from sites such as Twitter, LinkedIn and Facebook. It measures the size of a person's network, the content created, and how other people interact with that content.
Social media influence is measured by using data points from Twitter such as: following count, follower count, re-tweets, list memberships, how many spam/dead accounts are following you, how influential the people who re-tweet you are, and unique mentions. This information is blended with Facebook and LinkedIn data such as comments, likes, and the number of friends in your network, to come up with a very consumer-friendly "Klout Score".
Even better for PR and comms people, and unlike Facebook Insights or Google Analytics, you can determine anyone's* Klout score and is therefore a fantastic research tool as part of any social media audit and strategy.
*With an online profile.
I took an informal poll of my Firefly colleagues by asking for some 2011 PR predictions. Always an interesting question to posit this time of year, so here's a quick roundup of the top responses:
Measure, measure, measure: this could be a make-or-break year for some measurement and evaluation providers, covering both traditional and social media. Expect more consolidation as well as standardisation across the industry, which will necessitate even closer collaboration between third party measurement vendors and PRs . For some sound industry points of view, check out these principles (and "hoorah!" for principle 5, in particular).
Back-to-basics: this year, if they haven't already, PRs should turn their attention to analytics. This means both the raw data served up by your measurement/evaluation tool of choice, as well as probing those figures like good, old-fashioned data sleuths. It's not enough to drop pretty graphs into PowerPoint presentations: be prepared to answer why.
Great copy:  at the risk of sounding old-fashioned, we're also big believers in the "return of great copy". Whilst we're still happy tweeting, poking and digg.ing, great copy is still great copy, and has its place in the world of PR and communications. Just ask Copyblogger.
Where are they now? Last year, we saw more friends leap onto new, social media platforms like Posterous, Quora and Gowalla. Admittedly, it's getting harder to keep up with their sheer numbers (the platforms, not our friends), as well as gauge whether there's a substantial enough following on each. Although the social media graveyard is growing, we predict it will be easier to resurrect some fundamentally great ideas, because of the low barrier to entry in the first instance. And when that happens – complete with the necessary tweaks to make these platforms truly great – then we can talk about the real, game-changing Web. 
Happy 2011!
Is it time to shape your reputation?
We operate in London, Paris and Munich, and have a network of like-minded partners across the globe.
Get in touch
Sign up to Spark, our newsletter
Receive thought pieces from our leadership team, views on the news, tool of the month and light relief for comms folk
You can unsubscribe at any time, please read our privacy policy for more information