Politics aside, the 2016 US election was fascinating to watch as it unravelled like a fast-paced Netflix series. The two most vilified public figures in recent US history – Hillary Clinton and Donald Trump – had to employ new campaigning strategies to win over an increasingly connected, internet-enabled population.
So, why should we pay attention to the campaign strategies of the presidential elections? Essentially, the candidates needed to sway a large demographic of people – which is every eligible voter in the US – very quickly over a variety of issues in a short period of time. The candidates needed to build credibility, rebuke negative opinions in and out of the press and quickly run crisis comms at any given moment. In other words, we're looking at your typical PR or marketing campaign on overdrive!
And historically, these campaigns are a first look of how new tactics or technologies can be or will be employed at a grand scale. Franklin D. Roosevelt was one of the first to utilise radio to influence potential voters nationwide; John F. Kennedy was the first to pioneer TV; and more recently Obama was the first to use of social media to directly engage with potential voters.
The first social election

What is particularly interesting in this year's election is the increasing dominance of social media. Recent research found that 6 out of 10 Americans use social media as their primary source of news. And in January of this year 44% of Americans reported that they learned about the US elections from social media.
With a majority of people consuming their news through social, it's a no-brainer that the primary stomping ground for the elections took place online. And while Obama was the first presidential candidate to effectively use social media to directly connect with potential voters, this is the first election where the candidates used social media as their primary platform to not only reach the public, but to also debate and spar with one another – from public Twitter fights to paid advertising on social sites such as Snapchat. Never before have there been so many streams of direct access to the presidential candidates.
Early campaigning on social media has never seen such intensity, and both candidates churned out content across Twitter, Facebook and Instagram using hashtags such as #ImWithHer and #CrookedHillary.
The benefit of using digital media as the primary means of communicating with voters means that the campaigners could reach their target audience without relying on the press – and more importantly control the messages they want to highlight or avoid.
Meme warfare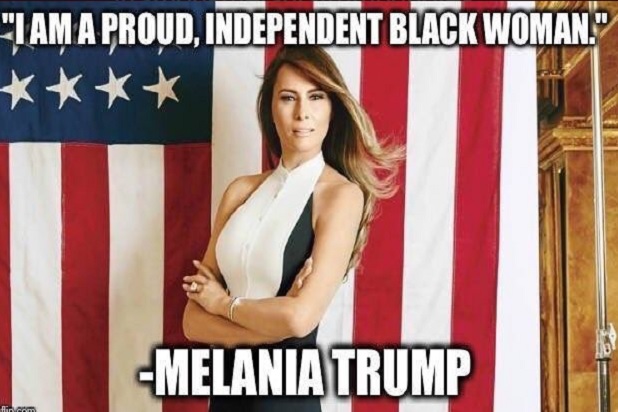 What also shined in the US elections was the prevalence of memes. Memes certainly aren't new here, but what has emerged is the rate at which they are created and distributed. Throughout the elections memes were created and shared in real-time, in line with live debates, breaking news and televised interviews.
Both the Clinton and Trump camps embraced certain memes as a quick way to share inside jokes with supporters, spread campaign messages and deliver attacks to their opponents, whilst also distancing themselves from the most hateful critics. Memes make people feel, rather than think. And there are multiple studies that have pointed out that people make purchasing decisions based on their feelings over facts – and this increases the power of memes in reinforcing and strengthening ideologies pumped out by each campaign camp.
Search and social will rule measurement
The biggest surprise from this election was how wrong the polls were at predicting the election results, with a number tipping Clinton for a majority win. Public opinion now changes faster than ever before and traditional ways of capturing this information isn't up to speed. Polling companies rely on surveys and calling homes to collect information. People don't always share accurate information in surveys and an increasing number of people are forgoing landlines for mobile devices – people aren't even answering their phones these days!
So how can we measure public opinion and progress? Well, if you look at the Google search trends throughout the primaries it accurately predicted that Trump would win the Republican nomination and that Bernie Sanders would beat Clinton in states like Vermont but fail to edge her out in hard-to-poll states like Nevada.
In this election, volume of Google searches predicted that Clinton and Trump would come head to head – which in the end was very much the case. Twitter is also important to look at when measuring public opinion – on election day Twitter was the go-to for updates and breaking news about voting activity, machine malfunctions and results.
While it's still premature to count on the accuracy of search trends and Twitter activity, they will be increasingly important resources for monitoring opinion in real-time.
What does this mean for your brand comms?
As marketing and comms professionals, there are a few things we can start doing now:
1. If you aren't already doing so, start creating and distributing owned content across a broad range of social media and owned distribution avenues such as blogs, which are key in directly connecting with your target audience. It's also important to invest in paid social campaigns, whether you are reaching to CIOs on LinkedIn or university-aged consumers on Snapchat.
2. Use emotive and visual content such as memes to inspire and motivate your audience. Influencing you audience's emotions can be more effective at driving them to take action.
3. Re-evaluate how you measure your campaign progress. It is becoming more obvious that polls and surveys are decreasing in accuracy and relevance, especially in today's fast-paced, internet-enabled world. Social media and search will become the most important tools for understanding what your target audience thinks of your brand at any given moment.
Is it time to shape your reputation?
We operate in London, Paris and Munich, and have a network of like-minded partners across the globe.
Get in touch
Sign up to Spark, our newsletter
Receive thought pieces from our leadership team, views on the news, tool of the month and light relief for comms folk
You can unsubscribe at any time, please read our privacy policy for more information