Innovation. The introduction of something new and a word we hear about all the time in the creative industry. It can be crucial to the initial and continuing success of a business, but also crippling if you don't commit to it and give consumers exactly what they want.
Customer service is often considered to be the key to a brand's reputation, but part of keeping the customer happy and loyal, is to bring something new and exciting to keep them engaged. And that's where individuality and innovation come in, because people will get bored easily. Remember how popular HQ Trivia was only a few months back? Now, the novelty of potentially winning £500 at 3pm and 9pm everyday has worn off, so people simply aren't bothered by it anymore. Consumers are more intrigued by the concept of HQ Trivia, rather than the brand itself and frankly, the game became more of a trend than a sustainable brand.
A recent study revealed that UK CMOs are almost half as likely to see innovation as the primary role of the marketing function as their US counterparts – only 25% of UK marketers identify "leading disruptive innovation" as a core functional priority. Surprising, since you only need to Google "innovation" to see all the articles that express the importance of innovation in business. So, why are marketers so resistant to prioritise it?
Engaging with the right crowd
Understanding exactly what consumers want when it comes to new innovations can be tough, especially when there are so many other brands competing for the same crowds, and it can seem difficult to get noticed by anyone. In recent years, brands have attempted to create new marketing techniques, particularly on social media, to try and break through the noise. But some of these actually have a very minimal effect on the relationship between the brand and consumer.
Awareness day campaigns are obvious examples of this. "National Avocado Day", "International Sloth Day" or "Bring a Potato to Work Day" are just a few of the many examples of this kind of activity that are constantly popping up and trending on social media. And brands are quick to seize the opportunity to create extravagant campaigns, even if the topic has no correlation with their brand. But because it's trending and popular, they want to be in on it. Whilst some brands are capable of pulling something off – like Aperol giving out free Aperol spritz on National Prosecco Day (yes please!) – for others, the buzz and engagement only really lasts for the day, so is it really worth it?
Similarly, brands who jump on the clickbait-, relatable-type Facebook posts, like the "Tag your friend so that they have to look at this pickle" or "Share if you think XYZ" posts, among others, will only ever get lots of likes, shares and comments on that post and that tends to be where the engagement with the user stops. Consumers are only liking, sharing and commenting because they can relate to the content, not because they want to engage with the brand. Converting leads is said to be a top priority for 70% of marketers, but jumping on social media trends won't always deliver the best ROI.
Perceptions of innovation
Churning out new products or coming up with big, extravagant marketing campaigns is what most people expect when they think of innovation, and what brands think will gain them more customers. But innovation doesn't have to be as big as that. In fact, small, more focused approaches to innovation can be more beneficial to the brand. Micro influencers, for example, are more focused than a huge, celebrity influencer because they have followers who are genuinely interested in the content that they post.
Likewise, engaging with consumers in a way that's meaningful will be much more valuable for your brand in the long-term. Challenger bank, Monzo, has a community forum where its users can chat to each other about Monzo products and interact with a team of Monzo employees to discuss new ideas. It allows Monzo to properly listen to what their customers are thinking, and the customers really feel like they are part of the Monzo brand.
Jumping on the bandwagon of novelty marketing trends is easily done, especially when you see every other brand taking part. But it's important to stay in-line with business values, making sure the customer is front of mind and asking yourself "will this really benefit my business and gain me loyal customers?"
Every brand has something unique and interesting which makes them who they are – otherwise they wouldn't be a brand. Finding what makes a brand unique and exploiting that, instead of jumping onto current, popular trends, will be much more valuable in the long run – just because everyone might be talking about one thing one day, doesn't mean they'll be talking about it the next.
NGINX, Inc., the company based on the popular open source project and offering a suite of technologies designed to develop and deliver modern applications, has appointed technology marketing communications agency Firefly Communications Group to handle communications in the UK, France and Germany. Firefly will work in partnership with PAN Communications in the US and PR Deadlines in Australia to cover NGINX's priority regions.
Firefly will increase NGINX's brand awareness across all three European markets, with the agency set to handle media relations activity including press relations, speaker programs, awards, and news hijacking. Firefly will also manage analyst relations activities, directly supporting the lead pipeline.
Claire Walker, CEO and founder of Firefly added: "It's rare to work with a company that affects so many people, but is so modest about its achievements. The simple fact that over half of all global web traffic touches NGINX code at some stage is mind-blowing, but we're also looking forward to getting down into the technology and delving into the world of containers, microservices and making NGINX's story front-of-mind with its prospects everywhere."
"Through our open source roots, NGINX has incredible brand recognition and we've been achieving rapid growth, especially in the EMEA region. We needed to find the right agency to partner with us for the next stage of our business," said Jesica Church, NGINX Director of Brand and MarCom. "With strong experience in multiple markets to help execute our initiatives, Firefly is already helping NGINX expand our voice in the tech landscape."
NGINX powers two thirds of the world's busiest sites and applications including Buzzfeed, Instagram, Netflix, Pinterest and SoundCloud. The NGINX open source project started in 2002 and was formally created as a company in 2011. Since then, it has achieved 100 percent year-on-year growth for four straight years and has recently raised $43m in Series C funding to help accelerate its mission to digitally transform the enterprise and modernise applications. Today, millions of innovators choose NGINX and NGINX Plus for delivering their sites and applications with performance, reliability, security and scale.
Politics aside, the 2016 US election was fascinating to watch as it unravelled like a fast-paced Netflix series. The two most vilified public figures in recent US history – Hillary Clinton and Donald Trump – had to employ new campaigning strategies to win over an increasingly connected, internet-enabled population.
So, why should we pay attention to the campaign strategies of the presidential elections? Essentially, the candidates needed to sway a large demographic of people – which is every eligible voter in the US – very quickly over a variety of issues in a short period of time. The candidates needed to build credibility, rebuke negative opinions in and out of the press and quickly run crisis comms at any given moment. In other words, we're looking at your typical PR or marketing campaign on overdrive!
And historically, these campaigns are a first look of how new tactics or technologies can be or will be employed at a grand scale. Franklin D. Roosevelt was one of the first to utilise radio to influence potential voters nationwide; John F. Kennedy was the first to pioneer TV; and more recently Obama was the first to use of social media to directly engage with potential voters.
The first social election

What is particularly interesting in this year's election is the increasing dominance of social media. Recent research found that 6 out of 10 Americans use social media as their primary source of news. And in January of this year 44% of Americans reported that they learned about the US elections from social media.
With a majority of people consuming their news through social, it's a no-brainer that the primary stomping ground for the elections took place online. And while Obama was the first presidential candidate to effectively use social media to directly connect with potential voters, this is the first election where the candidates used social media as their primary platform to not only reach the public, but to also debate and spar with one another – from public Twitter fights to paid advertising on social sites such as Snapchat. Never before have there been so many streams of direct access to the presidential candidates.
Early campaigning on social media has never seen such intensity, and both candidates churned out content across Twitter, Facebook and Instagram using hashtags such as #ImWithHer and #CrookedHillary.
The benefit of using digital media as the primary means of communicating with voters means that the campaigners could reach their target audience without relying on the press – and more importantly control the messages they want to highlight or avoid.
Meme warfare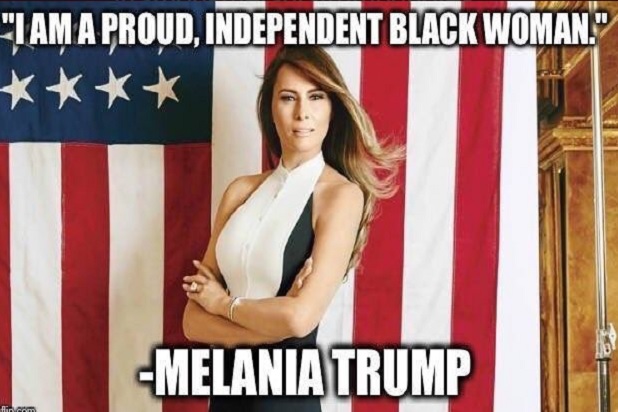 What also shined in the US elections was the prevalence of memes. Memes certainly aren't new here, but what has emerged is the rate at which they are created and distributed. Throughout the elections memes were created and shared in real-time, in line with live debates, breaking news and televised interviews.
Both the Clinton and Trump camps embraced certain memes as a quick way to share inside jokes with supporters, spread campaign messages and deliver attacks to their opponents, whilst also distancing themselves from the most hateful critics. Memes make people feel, rather than think. And there are multiple studies that have pointed out that people make purchasing decisions based on their feelings over facts – and this increases the power of memes in reinforcing and strengthening ideologies pumped out by each campaign camp.
Search and social will rule measurement
The biggest surprise from this election was how wrong the polls were at predicting the election results, with a number tipping Clinton for a majority win. Public opinion now changes faster than ever before and traditional ways of capturing this information isn't up to speed. Polling companies rely on surveys and calling homes to collect information. People don't always share accurate information in surveys and an increasing number of people are forgoing landlines for mobile devices – people aren't even answering their phones these days!
So how can we measure public opinion and progress? Well, if you look at the Google search trends throughout the primaries it accurately predicted that Trump would win the Republican nomination and that Bernie Sanders would beat Clinton in states like Vermont but fail to edge her out in hard-to-poll states like Nevada.
In this election, volume of Google searches predicted that Clinton and Trump would come head to head – which in the end was very much the case. Twitter is also important to look at when measuring public opinion – on election day Twitter was the go-to for updates and breaking news about voting activity, machine malfunctions and results.
While it's still premature to count on the accuracy of search trends and Twitter activity, they will be increasingly important resources for monitoring opinion in real-time.
What does this mean for your brand comms?
As marketing and comms professionals, there are a few things we can start doing now:
1. If you aren't already doing so, start creating and distributing owned content across a broad range of social media and owned distribution avenues such as blogs, which are key in directly connecting with your target audience. It's also important to invest in paid social campaigns, whether you are reaching to CIOs on LinkedIn or university-aged consumers on Snapchat.
2. Use emotive and visual content such as memes to inspire and motivate your audience. Influencing you audience's emotions can be more effective at driving them to take action.
3. Re-evaluate how you measure your campaign progress. It is becoming more obvious that polls and surveys are decreasing in accuracy and relevance, especially in today's fast-paced, internet-enabled world. Social media and search will become the most important tools for understanding what your target audience thinks of your brand at any given moment.
He aims, he sends and the e-mail bounces straight back.
Despite frequent exclamations that "E-mail is dead!", it is truly alive and kicking and still the primary, and sometimes preferred, means of communication for most.
But what if you don't have the right email address?
We first attempt to decipher the company email pattern, hoping that the standard first.last@company.com will reap the intended result. Even if the email doesn't bounce back into your inbox, can you ever be certain that it truly did get sent and to the right person in the company? It is quite probable there is more than one John Smith in the business. So, as with many other problems, we then turn to Google. Hours of mind-numbing searching, preventing you from working on other important tasks, and potentially leaving you nothing to show for your efforts.
This is where Email Hunter hopes to come in. The free tool aims to unearth those important and difficult to find e-mail addresses from the internet. Simply entering the company domain or even just the company's name reveals all employee email addresses listed on the web – hopefully exposing the company's email pattern. This can all be filtered down to people's specific emails by adding the target's first and last name.
Worried that you may have noted down the wrong address?  The most useful aspect of the tool is the Email Verifier which checks the validity of the email source and its deliverability. Making sure that when you do shoot out that important email, you hit the bullseye.
Even with the right email address, this cannot guarantee total success. This tool will only help to reach some of those targets we deemed out of arm's length, some simply are untraceable. It certainly cannot ensure that emails will actually be opened and acted upon. That is up to you. At least, though, Email Hunter can ease the hassle and give you more time to work on that.
We have already spoken about changing data protection laws (most importantly, GDPR) and this may have a significant impact about how the data from Email Hunter can be used. Just in case, better get on the hunt soon!
This is the second in a two part series, where I provide tips on how to get the most out of a PR video interview. My background is teaching video skills to would-be journalists and bloggers in Vietnam. What I learnt there translates beautifully to the UK – after all, the art of communication is not limited by geography or language.
Last week I looked at interviewing skills, but this week is all about the filming component – an aspect that can make or break the success of your video interviews.
Part Two: Filming  
The ability to interview and film like a journalist (or as close as you can) is becoming an increasingly important part of our business.
While interviewing is not too hard of a skill to pick up for PRs, learning the ins and outs of a video camera can be a little more painstaking. Here's how we prepare for and complete our filming on the day:
1. Make sure you're prepared
Before you go to do any kind of video interview, you need to make sure all your equipment is ready. Have you charged all the batteries? Do you have spare batteries? Do you have SD cards with plentiful space with you? Do you have lighting capabilities? Do you have several places to back up your files once you've finished filming?
These are must-have elements of the preparation process. If you answer "no" to any of these, you're planning for disaster. There is nothing more embarrassing than realising you've forgotten something or haven't got enough battery in front of your talent. Create an inventory checklist of what you need to do, and go through it one to two days before your scheduled interview.
2. Choose your background wisely
Ideally you'll be filming in a location that gives context to your interview and your talent will be dressed accordingly – for example, a doctor dressed in scrubs with a background that looks like a hospital or GP's office.
This can be challenging if your client can't elaborate on what your location will look like in advance or if you know you'll be in a dull setting, but do your best to dress the background appropriately and bring props if necessary.
Regardless, ensure there's nothing distracting happening in the background of your picture, such as extra people, signs with text, and bright objects (or inappropriate content!). Likewise, avoid filming in front of things that may look like they're protruding from the talent's head or body, such as trees or poles.
3. Set up the correct eyeline
Set up an interview in a (right-angle) triangle. Your interviewee should be positioned in a straight line from the camera lens, while your interviewer stands slightly to the side of the camera. This will ensure your talent is looking at a slight diagonal to your interviewer without looking too front-on or side-on.
We like to remind the talent to maintain eye contact with the interviewer for the duration of the interview too, so that they don't get nervous and look down the middle of the camera. If you're the interviewer, also do your best to be at the same eye level as the talent, so the talent doesn't appear to be looking up or down at you in the footage.
4. Get some support
Use a tripod wherever possible and ensure it is set at a height at the eye level of the talent. There is nothing worse than shaky footage!
If you're stuck without one, try to find a solid wall or post to lean against and clamp your elbows together to help reduce the shakes while you film.
If there's nothing to lean on, crouch in on yourself as much as possible. Keep your elbows locked, bend your knees, and rock in gentle, small, and very slow side to side motions as you film so any shakes are controlled. It sounds ridiculous, but it works!
5. Can you hear me?
Always monitor the audio as you film with a pair of headphones to ensure it's clear throughout. Ideally your talent should be speaking at -6dB (not over -3dB) – you will usually be able to check this level is being met on the visual display – at their usual talking volume to get the best results.
Keep your microphone as close as possible to the talent without obstructing the visual, and take care to ensure the talent removes anything that may jewellery 'jingle' in the microphone, such as necklaces, bracelets, or watches.
Have them say a few lines before you start filming to ensure everything sounds correct and that they're sounding clear. We often ask clients to introduce themselves to the camera with their name and title – this comes in handy in editing too if you need to confirm surnames or positions for title slides.
6. Frame the shot
A well-framed shot is essential for video interviews. Generally for an interview, a medium-to-close shot of the subject is good, but ensure you aren't cutting them off at the elbows or the tops of their shoulders.
Another important part of framing is the looking space. If your interviewee is looking to the left at your interviewer, ensure there's background showing to their left of the frame and vice versa. You don't want your talent to look like they're too centred or as though they're staring into the edge of the shot. Similarly, ensure you leave a small amount of space above their head and to the side of their body that's not on the looking space side.
7. See the light
This is where things get a bit more technical. The best way to ensure a perfectly lit video interview is to use natural light wherever possible. If you're outdoors, stick to the shade (but ensure no harsh shadows are falling across the talent); if you're inside try to make sure the talent is near a window and the light falls on their face and shoulders (there'll be a shadow if they have their back to it). If the light is falling strongly to one side of their face, you may need to use a prop light to balance the unlit side and ensure they aren't too shadowed.
Before filming, check if your camera has a button or dial called 'zebra'. This will bring up moving, zebra-stripe like lines on the footage to show how exposed your footage is. Turn the zebra stripes to their lowest point (the shot may go dark), and slowly bring them back up until the stripes are just falling onto the talent's face. Your shot should now be well exposed.
If there's no natural light or you can't bring in your own lighting, look for a setting on your camera titled 'gain'. Set this to low, or L, and see how the shot looks. Ideally you will be able to keep the setting on low, but you can increase it to medium, or M, if it's too dark. However, the more you increase your gain the grainier your footage will get – this is particularly bad if you're going to display your video on a large screen. The lower the better!
8. And a few extra considerations
Having gone through these, you should be safe to film. But there's a few more things to ensure you've done before you wrap it up. If you're going to be editing your interview to include the questions being spoken from the interviewer, set up your camera after the interview so it faces the interviewer and film them re-asking the questions. You'll also need to film the interviewer's reaction-shots of them nodding, laughing and so on. You never know what you'll need in editing!
Similarly, if it's a long interview you may like to include other footage of the interviewee doing something that relates to their answers – called overlay – to keep the visuals interesting. The more footage and angles you can get, the easier the editing process will be.
Wrap it up
At the end of the process, it's better to end up with too much footage than too little, and the more you can get right before the editing process starts the easier it will be to create polished video interviews. Don't rely on post-production – always fix everything you can while filming. Good luck!
Go back to Part One: Interviewing.
Google +, Pinterest, Instagram – for PR consultants, new ways of sharing information seem to be popping up like rabbits. But which, if any, of these social networks should your brand be active on, and how?
Now nearly a year old, and with a reported 170m users worldwide, we thought it about time we check-in with the toddler of the digital PR family: Google+.
According to a recent report from eConsultancy, many brands who were early to jump on board the Google+ party bus, are reporting an increase in both visibility and traffic to their sites. While there is no direct link between activity on Google+ and organic Google search rankings, there is no doubt a connection between a high level of social media presence and an increase in SEO listings. Turning to our partner Caragh McKenna from The Search Agency for some explanation, we discovered that this increase is due to an increase in links both in-bound and out-bound.
The inevitable link between Google+ and SEO doesn't end there. The recent migration of Google places to Google+ Places has meant that organic search results have been pushed down the page. Where previously the first 1 – 5 search results would appear 'above the fold', i.e. the user could view these results without having to scroll down, now  the increase in paid results and Google+ Places results popping up below the search bar and above the fold. These natural results have been shifted down the page. Not such a big deal? Think again. The further down the page you appear, the fewer clicks your results collect. But where are these clicks going? Back in to Google+ Place results of course. If brands want to harness these clicks, they need to embrace Google+.
However, that seems to be the only real benefit of embracing a Google+ account. Facebook, on the other hand, is much more a place to engage with your fans.
With Facebook's recent flotation, the pressure is on for the business to make some dollar. Facebook has been testing some new features across brand pages, including more insights to give page admins more information on how many people are seeing the content they produce.  A 'percentage seen' stat shows the percentage of a page's users who have seen a post, while also making stats about numbers of views and the break down of these views into organic and viral more easily accessible to page admins. Is there another link between Facebook's flotation and its focus on delivery of tangible ROI stats perhaps?
A backlash of reports suggests that only one fifth of Facebook users have ever bought anything as a result of site advertising. In response, Facebook has introduced 'Sponsored Stories' as a way to get their hands on brands' online advertising spend. The success of these stories still remains to be seen, but keep your eyes peeled for further ways to pay to interact with your Facebook community.
So, what can you be doing now to harness both Google+ and Facebook? Well, here are some points to consider when tackling your approach.
1. Keep it updated – If you're going to set up a branded account for your company, don't bother unless you are going to keep the page updated with fresh, tailored content on a regular basis
2. Listen, absorb, respond – It's no good to robotically tap in your username and password, then post an update, and log off, only to return the next day and day after, on repeat. Instead, know what's going on around you. Social Media channels are popularity contests, and the way to win popularity contests is to know what's going on and rolling with it. So log on and get social!
3. Don't be slap-dash – different channels need a different approach so seek out and post relevant, up to date specific content for each channel
4. Always keep your eyes peeled for the next big name in social media and keep your ear close to the ground for any movements or improvements and the effects it could have on your brand.
The long-awaited summer of 2012 is almost here. With so many things happening on our little island including the summer games, you'd think that PR consultants up and down the country would be rubbing their hands with Olympic-themed glee. But you'd be wrong.
Instead of producing fertile ground for PR-able content and campaigns, the games come with large, "Private Property – Keep Out" signs attached. Case in point: Locog (London Organising Committee of the Olympic Games) has been signing agreements with Twitter and FourSquare to prevent brands who are not official sponsors from cashing in on the London 2012 name.
However, it looks like these tight guidelines may not be safeguarding the London 2012 brand as much as the organisers would like. Despite not being an official sponsor, Nike's efforts have nevertheless enabled them to dominate online conversations around London 2012. According to Digital Agency, Jam, 7.7% of conversations about the Olympics is attributed to Nike, while Adidas – who paid a reported £100m to be the official sponsor of the games – received just 0.48% share of online conversations from the period 1 December 2011 to 7 February 2012.
Nike has managed to cleverly sidestep Logog rules with the Make It Count campaign, pulling in Olympic heavyweights Paula Radcliffe, Mark Cavendish and others. With the hashtag, '#makeitcount', the campaign does more than suggest an alliance with the games through the combination of sport, the UK and the aforementioned Olympic celebs. The campaign kicked off with a video posted on New Year's Eve 2011 asking, "How will you make 2012 count?"  This, following on from Nike's accidental success through social media in the 2010 World Cup, should have sports marketing types having a re-think.
And it's not just brands who are banned from mentioning London 2012. If you were hoping for some leaked backstage photos of Tom Daley eating a packet of Quavers, you are going to be disappointed. Locog has banned their 70,000-strong army of "Game Makers" (volunteers) from posting any information or photos from backstage at the games.
Despite many brands being affected during the summer games and beyond, it seems that Locog is not wanting to play ball and allow these brands (or its own volunteers) to share games-related information over social media platforms. While it is understandable that – like any brand – Locog will want to protect the London 2012 name, perhaps the committee is taking more than it's giving. The media seem obsessed with churning out stories about how London and the wider area will be affected by the games in the summer – with overcrowded public transport, blocked-off roads and a flock of confused tourists heading to streets near us soon – what exactly will the Olympics bring to brands? Not even a tweet, it seems.
With all these limitations, Locog is trying to police the un-policeable – the digital sphere. It remains to be seen how Locog will deal with inevitable rule-breakers and what this will mean for future digital media campaigns.
For more information on what can and cannot be said regarding the London 2012 games, have a look at the official guidelines here: http://www.london2012.com/about-us/our-brand/using-the-brand.php
Yesterday, PR Moment and Ogilvy hosted a session on 'How brands use Facebook', inviting Age UK and British Gas to talk about their Facebook presence. I went along expecting to hear how great these brands are on Facebook and why it was going so well for them, but that's not what I got. Rob from Age UK and Laura from British Gas gave an honest and humble presentation on how they use Facebook and a key theme that everyone agreed on was the importance of taking the good with the bad.
Any brand who hasn't set up a Facebook page but is thinking of doing so, needs to be ok and prepared with the fact that you will get negative comments as well as good ones. Rob's (from Age UK) key piece of advice is to keep it real and experiment. Using Facebook as a source of instant feedback, Rob questions his Facebook community as opposed to forcing messages at them. My only niggle with instant feedback in an open forum is that there is risk of backlash – this may be my overly-cautious side talking here!
Laura from British Gas has taken a different approach, to, in her words, "manage the moaning". She has disabled comments on the wall and uses an app called 'Talk to Us', to give the company a much more controlled approach to complaints.
A refreshing point to hear is that both Age UK and British Gas understand that people need to vent. Their stance is that at least people are telling them what's wrong, giving them an opportunity to learn or address the issue.
So what's the best approach here? Plan, plan and plan some more. James Whatley at Ogilvy said that you must plan for the worst before thinking of setting up a page. For a brand's reputation, the emphasis needs to be on how you manage issues as opposed to the issues you face.
This post was written by Charlotte.
As client demand for influencer mapping, community building and engagement increases, I came across some interesting statistics that help prove such campaigns are worth their while.
A new study announced yesterday by ExactTargethighlights that consumers active on Twitter are the most influential online. The report reveals that Tweeters are three times more likely to impact a brand's reputation through syndicated tweets, blog posts, articles and product reviews than the average consumer. This provides a strong argument that online influencer research and digital PR campaigns are of value to brands.
ExactTarget's principle Morgan Stewart points out that "while the number of active Twitter users is less thanFacebook, the concentration of highly engaged and influential content creators is unrivalled" noting that it's becoming the "gathering place for content creators whose influence spills over into every corner of the internet."
Some useful, persuasive stats:
72% of Twitter users publish blog posts at least monthly
70% comment on blogs
61% write at least one monthly product review
61% comment on news sites
Providing further evidence of the value of opening up a Twitter channel, the report reveals the principle reason for consumers to follow a brand on Twitter is to get information about the company and consequently their products.  If your audience is online and you're not, you are clearly missing a trick.
Firefly London has very recently been awarded the Pan-European PR briefs to promote two companies: Leaseweb and Evoswitch.
Server hosting company Leaseweb is one of the largest and fastest growing companies in its field in Europe, serving the global market.  LeaseWeb handles internet traffic for clients like The Wikimedia Foundation, operators ofWikipedia, Heineken, and Hyves, the largest social media site in the Netherlands.  Evoswitch is the cutting edge, next generation datacentre, based near Amsterdam that is 100% climate neutral – providing customers with advanced, state of the art, eco-friendly and secure IT housing alternatives.
Firefly's immediate brief is to build brand awareness in the UK and manage the Netherlands execution through Dutch PR agency partner MarcommIT, before embarking on a Pan-EMEA campaign to build the brands' profiles across Europe.  Firefly's remit covers traditional and online PR, corporate profiling, forum engagement and industry analyst relations.
Is it time to shape your reputation?
We operate in London, Paris and Munich, and have a network of like-minded partners across the globe.
Get in touch
Sign up to Spark, our newsletter
Receive thought pieces from our leadership team, views on the news, tool of the month and light relief for comms folk
You can unsubscribe at any time, please read our privacy policy for more information