As we end up saying time and time again, this year has flown by. Many things have happened, but Christmas is a time to reflect on the positive and exciting moments we shared as a PR agency in 2015, and below we've put together a collection of our top moments for the year and our reactions to them – in GIF form of course!
1. Hijacking drones for April Fools' Day and PR research
Drones were a big topic in technology media this year, and through our newsjacking via consumer research, we achieved over 40 articles for Give as you Live. This contributed to an uplift in organic search – people typing 'Give as you Live' into Google – as well as a better sign-up conversion, based on Google Analytics Goals analysis.
Firefly also claimed to launch a new drone to deliver press releases straight into journalists' hands, but it was all an April Fools' joke, of course!
2. The KIDS charity Firewalk
A few of the Fireflies bravely took part in the KIDS Charity Firewalk at the start of November, walking across 20ft of hot coals and learning that "We are magnificent! We are amazing! We ARE fantastic!"
Oprah's reactions sum up the experience pretty well.
3. Hazel, Christian and Kiran join the Firefly team
While we said goodbye to some, we also said a great big hello to Christian, Hazel and Kiran, who joined as senior account director, senior account manager, and London team administrator respectively. They've all been integral team members so far, and even managed the Firewalk.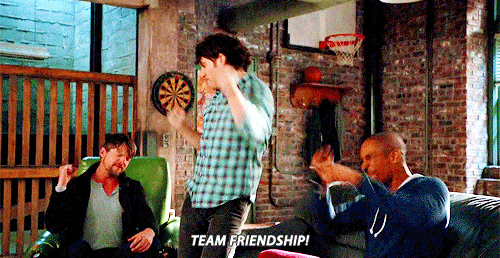 4. Client wins
We were pleased to welcome some new work with a win of four new clients in 2015, including Cornerstone OnDemand, COINS, Softmaker, and Quattro Plant Group.
5. Looking into the Crystal ball
Ever wanted to know the right way to read a journalist or client, but can't pick it just from their picture? We discovered Crystal, a tool that helps people understand and communicate with each other better by drawing a picture of their personality based on their online profiles – and it's pretty accurate too!
2015, you've been swell! We look forward to seeing what 2016 brings our way.
Is it time to shape your reputation?
We operate in London, Paris and Munich, and have a network of like-minded partners across the globe.
Get in touch
Sign up to Spark, our newsletter
Receive thought pieces from our leadership team, views on the news, tool of the month and light relief for comms folk
You can unsubscribe at any time, please read our privacy policy for more information