Now, usually, over-dramatised docu-series about global superstars telling the world of how tough their lives actually are behind the scenes is not usually my bag. However, as a football fan and as someone who grew up in the 90s, curiosity got the better of me and I watched the recent Beckham documentary in its entirety.
Much of the series is based around the Beckhams, both individually and collectively, and their efforts to shape their reputations – both at the time and in the present day. When you think of 90s British culture it is inescapable to not think of David Beckham, Victoria Adams, and then Posh and Becks. They rose to the absolute pinnacle of British cultural life, meaning their reputations were under unrelenting scrutiny for the best part of two decades.
So, what lessons can Beckham Inc. teach us from a business reputational standpoint?
There are a few other images that are more representative of the 90s than a swarm of paparazzi hounding prominent people in the public eye as they go about their daily business. In this pre-social media age, newspapers ruled the roost. People went down to the local shop to get their daily newspaper, complete with some clever (and many not so clever) headline puns slapped on the front page. However, social media platforms are now the town square. This means that it is not just the journalist and editor of a story that can throw in their two cents, or the photographer who can capture a moment – but the whole world.
To be fair to the Beckhams, being under intense media scrutiny in the 90s, didn't look that fun. However in today's age, where anyone you pass in the street has a high-res camera and ability to speak to the world, this could be argued to be worse. Even more of their trips to the shops, drive to school, or dinner at a restaurant would have been broadcast to the world almost constantly.
From a business point of view, this additional scrutiny has put a much great emphasis on the managing of a positive reputation. In the past, all manner of reputational issues that were public may not have made it into mainstream public discourse, whereas now the game has changed. This means that businesses must be aware and cognizant of their every action, always keeping reputation management at the forefront of their minds.
Reputations can be made up of lots of different factors. For example, if David Beckham wasn't exactly a looker, then perhaps his rise to the top would not have been achievable, but none of this works without substance behind it. Fundamentally, David Beckham was a great footballer. The documentary covers his explosion on to the scene when he scores from the halfway line in a match early in his career – an almost unprecedented feat. His continued rise through the Man United ranks turned him into one of the best midfielders of his generation.
For Victoria it is similar, especially nowadays. Clearly, being part of one of the most successful groups of our time played a big role in the early days. However, she was never considered a world-leading singer – I think of Ali G's joke when interviewing the pair, 'Does Brooklyn want to grow up to be a footballer like his dad, or a singer…Like Mariah Carey'. But what has truly propelled Victoria's reputation since her Spice Girl days is her move into the fashion world. Now the owner of a hugely successful brand, and a leading figure in the fashion world, Victoria has by many metrics surpassed David's success from a business and monetary point of view.
This is the same in business. Although branding, marketing, communications, image and every other facet of a business' perception are incredibly important, fundamentally no business can succeed without a great product or offering. It is important that our reputations are built on solid foundations, otherwise when the going gets tough, a reputation may not be able to survive.
Reputations can come crashing down in an instant
Take Beckham's infamous kick at the 1998 World Cup – getting him sent off, before England went on to be knocked out on penalties by arch-rivals Argentina. Headlines the next day included, '10 brave lions, and 1 stupid boy' – a headline that might belong in the 'not so clever' camp mentioned earlier. The media attacks were vicious and went on for weeks. He was booed at every stadium he went to, hounded in the street and it was hard to see how he could come out from underneath. His response was to rely on his famed right foot. By focusing on football, and continuing to show his immense talent, he eventually got redemption; not by some clever PR stunt, or grovelling apology, but by scoring the freekick in the dying stages of a match against Greece, allowing England to qualify for the World Cup.
And this for me is where there is a key learning. In the business world, if a reputation takes a hit, of course there will need to be a communications strategy to begin healing the damage. However, one of the best things that can be done is to focus on the core business that got them there in the first place – ensuring that it focuses on its key people, customers and stakeholders. By focusing on rebuilding trust with these people, businesses can rebuild wider trust and move forward.
Oh and finally, David Beckham is a beekeeper. Who would have thought?
Recently, I was drawn to a story about Google's antitrust lawsuit. Earlier this month, a trial began that accused Google of monopolising internet search engines, eliminating the ability of rivals to compete. To put it simply, the US Justice Department has accused Google of abusing its power as the most popular search engine – this was done by making deals with wireless carriers to ensure its search engine is the exclusive or dominant option on the devices of millions of consumers.
With search engine optimisation (SEO) serving as a key method for marketing and communications professionals to reach their audiences, this news made me wonder – how much power do search engines actually wield to control how we think about certain organisations and products? And, are there any other ways that communications professionals can hope to compete with companies that simply have deeper pockets?
Are search engines controlling how we think?
There is evidence from as far back as 2015 indicating that search engines have the power to subtly control thinking and behaviour – this is known as the search engine manipulation effect. Internet search rankings have a significant impact on choices, not only on the products we buy but also the decisions we make. This is because users tend to trust products and organisations that are ranked higher on Google than those that they need to scroll further down on the results page to view. Therefore, companies that have larger budgets to dedicate towards boosting their ranking naturally come out on top in the race for website traffic, and therefore the attention of consumers.
The state of SEO for comms professionals
SEO has become the bread and butter for comms professionals as they seek to boost the reputation of their brand, creating a larger target audience by positioning their company's website at the top of search engine rankings through a variety of methods. In recent years, it has become one of the most important tools for brand awareness, as it ensures that the right people are being driven towards the products and services that are being offered.
In light of the Google antitrust lawsuit, communications professionals might begin to wonder if this will impact them in the coming years. The good news is, many of the techniques involved in SEO actually contribute to building a strong reputation over time – and this will hold true no matter what the future holds for search engines like Google or Bing.
SEO actually has a critical role to play in reputation management. In order to boost rankings, organisations need to ensure the content on their website is optimised so that it reflects key themes that their target audience is looking for – incorporating SEO keywords into the content of the website itself. This could be in written blogs, headers, internal links and URLS. This is common practice for SEO professionals – tailoring your content more closely to what your target audience is searching for can help ensure that those who come across your organisation's website trust that they will find what they are looking for, and quickly.
The practice of fine-tuning your website's on-page SEO will not only improve search engine rankings, it also builds confidence in your brand at little cost – and this is only skimming the surface.
Even though it is clear that search engines like Google do hold a vast amount of power in controlling how we perceive certain brands, this does not necessarily mean organisations with the deepest pockets always come out on top. The process of tailoring your website, social media channels and digital footprint to what your audience is searching for will over time have a critical role to play in building and boosting the reputation of your organisation for the long haul.
We are currently witnessing the dawn of large language models (LLMs), such as ChatGPT. These are changing the way we work and the way we learn – particularly the way we search for information. There has been a huge reaction from education leaders, worrying about such tools being used to help students cheat their way through their studies, or fearing that they will be fed incorrect information.
On the other hand, in the workplace, GenZ employees have bought into the AI hype. They are using the technology to help them with various work tasks, but have a huge fear of managers finding out. This is due to lack of company regulation around whether they should or shouldn't be using these tools to support their work.
The real conversation here though is, how useful is ChatGPT and other similar tools when it comes to research? With over 80% of the search market share, Google is the household favourite, but even Google has its limitations. Google is set up to search by keywords, but not to dive into granular and complex questions. For example, if I use Google and search 'AI', the results come back with a multitude of news items, various descriptions of AI and a range of company articles using the term 'AI'. 
This is where tools like Chat GPT come in. Using an LLM, I have the ability to ask a question such as 'Can you describe what AI is', and it comes back with a detailed description of AI and its use cases. This is information that can be pulled into any written work without having to use a single brain cell. This type of language model has the ability to understand and respond to natural language and provide answers that are both informative and entertaining, generating a variety of responses to each user's questions.
However, the major limitation of ChatGPT is that the data only runs up to 2021, so for many trying to use this tool, the information will be far too out of date to create current and reliable content. This is a major point for those working in tech comms, as the speed of innovation is so fast that information quickly becomes outdated.
Aside from this limitation, there have also been concerns around the ethical implications, including privacy, bias in training data and lack of human interaction. More commonly used search engines don't have these same problems, and therefore are more reliable to use for research. Using a manual search engine relies on people to manually gather and organise their own data and information, based on the latest information available. On the other hand, an AI search engine relies on computers and algorithms and their pre-trained and installed data to produce results. This is one of the key differences when using either for searching.
However, a search tool is only as good as the data it provides. Google provides results to our keyword searches based on the algorithm it uses to deem information credible. ChatGPT hasn't yet been transparent about its sources, which again makes using it for research difficult.
Looking at this from a comms perspective (as we're comms people after all) these changes will be significant to our output. Firstly, we're constantly researching to ensure we are knowledgeable for our clients. But secondly, and importantly, a lot of what we do influences Google results. An amazing article about our client in a national newspaper like the Financial Times, will feature at the top of search results and will have an impact on that company's reputation. In B2B, the sales process often starts with Google! But as LLMs continue to develop, what will it mean for a company's reputation and how they feature in LLM results?
There is no doubt that LLMs will continue to have a huge impact on the way we search, work, and learn. We're at an important juncture, where not only the likes of Google will look to make significant changes to its platform, but we'll also see a huge range of new players enter and compete in the 'AI race'. It's not too dissimilar to when we witnessed the disappearance of Nokia, Motorola and Blackberry as Apple and Microsoft became the dominant players in the mobile phone evolution. I think we'll see something very similar happen here!
Despite what the name may suggest, this has nothing to do with the infamous ride-hailing service, but it could help drive up your SEO.
Certainly, when it comes to finding the perfect keywords and pushing you up the SERPs, it never hurts to have an extra helping hand, especially when your Google juice inspiration is running a little low.
That's exactly what Neil Patel is hoping to provide with Ubersuggest (if you haven't heard of him, by the way, it could be worth looking him up ‒ it seems he's a pretty big deal in the US entrepreneurial and marketing world). We're sure that you will all be aware of the likes of Moz for your SEO needs but Ubersuggest hopes to take this one step further.
What content are people actually reading and sharing? Or, if you're struggling for ideas, what other keywords could you be using? Ubersuggest looks to answers all of these questions, outlining the top-performing content for certain keywords and generating keyword suggestions based on what people are actually typing into Google.
Furthermore, it also offers insights into your competitors, so you can see what's working (and what isn't) for the rest of your industry.  Not just so you can do the same but so you can do it better.
Best of all ‒ its free!
So, we suggest you give it a go. And if you'd still like some additional advice, we've written a whole guide and eBook on SEO.
Politics aside, the 2016 US election was fascinating to watch as it unravelled like a fast-paced Netflix series. The two most vilified public figures in recent US history – Hillary Clinton and Donald Trump – had to employ new campaigning strategies to win over an increasingly connected, internet-enabled population.
So, why should we pay attention to the campaign strategies of the presidential elections? Essentially, the candidates needed to sway a large demographic of people – which is every eligible voter in the US – very quickly over a variety of issues in a short period of time. The candidates needed to build credibility, rebuke negative opinions in and out of the press and quickly run crisis comms at any given moment. In other words, we're looking at your typical PR or marketing campaign on overdrive!
And historically, these campaigns are a first look of how new tactics or technologies can be or will be employed at a grand scale. Franklin D. Roosevelt was one of the first to utilise radio to influence potential voters nationwide; John F. Kennedy was the first to pioneer TV; and more recently Obama was the first to use of social media to directly engage with potential voters.
The first social election

What is particularly interesting in this year's election is the increasing dominance of social media. Recent research found that 6 out of 10 Americans use social media as their primary source of news. And in January of this year 44% of Americans reported that they learned about the US elections from social media.
With a majority of people consuming their news through social, it's a no-brainer that the primary stomping ground for the elections took place online. And while Obama was the first presidential candidate to effectively use social media to directly connect with potential voters, this is the first election where the candidates used social media as their primary platform to not only reach the public, but to also debate and spar with one another – from public Twitter fights to paid advertising on social sites such as Snapchat. Never before have there been so many streams of direct access to the presidential candidates.
Early campaigning on social media has never seen such intensity, and both candidates churned out content across Twitter, Facebook and Instagram using hashtags such as #ImWithHer and #CrookedHillary.
The benefit of using digital media as the primary means of communicating with voters means that the campaigners could reach their target audience without relying on the press – and more importantly control the messages they want to highlight or avoid.
Meme warfare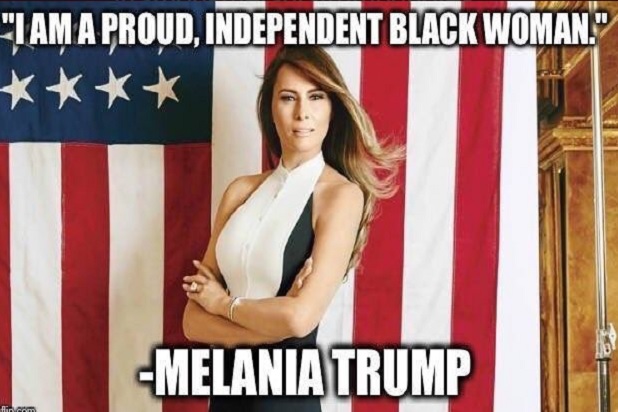 What also shined in the US elections was the prevalence of memes. Memes certainly aren't new here, but what has emerged is the rate at which they are created and distributed. Throughout the elections memes were created and shared in real-time, in line with live debates, breaking news and televised interviews.
Both the Clinton and Trump camps embraced certain memes as a quick way to share inside jokes with supporters, spread campaign messages and deliver attacks to their opponents, whilst also distancing themselves from the most hateful critics. Memes make people feel, rather than think. And there are multiple studies that have pointed out that people make purchasing decisions based on their feelings over facts – and this increases the power of memes in reinforcing and strengthening ideologies pumped out by each campaign camp.
Search and social will rule measurement
The biggest surprise from this election was how wrong the polls were at predicting the election results, with a number tipping Clinton for a majority win. Public opinion now changes faster than ever before and traditional ways of capturing this information isn't up to speed. Polling companies rely on surveys and calling homes to collect information. People don't always share accurate information in surveys and an increasing number of people are forgoing landlines for mobile devices – people aren't even answering their phones these days!
So how can we measure public opinion and progress? Well, if you look at the Google search trends throughout the primaries it accurately predicted that Trump would win the Republican nomination and that Bernie Sanders would beat Clinton in states like Vermont but fail to edge her out in hard-to-poll states like Nevada.
In this election, volume of Google searches predicted that Clinton and Trump would come head to head – which in the end was very much the case. Twitter is also important to look at when measuring public opinion – on election day Twitter was the go-to for updates and breaking news about voting activity, machine malfunctions and results.
While it's still premature to count on the accuracy of search trends and Twitter activity, they will be increasingly important resources for monitoring opinion in real-time.
What does this mean for your brand comms?
As marketing and comms professionals, there are a few things we can start doing now:
1. If you aren't already doing so, start creating and distributing owned content across a broad range of social media and owned distribution avenues such as blogs, which are key in directly connecting with your target audience. It's also important to invest in paid social campaigns, whether you are reaching to CIOs on LinkedIn or university-aged consumers on Snapchat.
2. Use emotive and visual content such as memes to inspire and motivate your audience. Influencing you audience's emotions can be more effective at driving them to take action.
3. Re-evaluate how you measure your campaign progress. It is becoming more obvious that polls and surveys are decreasing in accuracy and relevance, especially in today's fast-paced, internet-enabled world. Social media and search will become the most important tools for understanding what your target audience thinks of your brand at any given moment.
All brands want to score highly in search rankings and Google's latest move changes the goalposts again –but in our view, this time it's for the better. According to the latest update to Google's search algorithm Panda, web pages will now be judged by content quality, as well as links, mobile-friendliness and a host of other metrics.
And why is this important for us PR folk? Well, not only will most PR agencies have written web copy, blogs and white papers at some point, but press coverage itself can also (sometimes) contain links back to a website which can drive your brand further up the search rankings. Furthermore, publishers themselves will almost certainly start to scrutinise which articles contributed by brands and PR agencies are performing best and this in turn will have an impact on which articles and news are accepted in future.
This is no pie-in-the-sky: for a while, Forbes paid its freelancers a lump sum for stories, but then a certain amount per hit on the story, encouraging the creation of stories with a long lifespan. Perversely, this frequently encouraged clickbait-style headlines to drive traffic and keep the money flowing to the freelancers.
The good news is that old content isn't necessarily going to rank lower – which shows PR folk that Google's search is getting far closer to a 'human' way of thinking. It's analogous to how we think about classic books – the fact that Pride and Prejudice is over 200 years old doesn't detract from its biting social commentary, pacey plotting and tight characterisation.
But in Google's mind, what is quality? And what constitutes 'old'? Well, whilst Google's AI might be able to beat a European board game champion, it's not Skynet yet. At the moment, the ranking is determined by 'satisfying user queries'. So if a page is getting a lot of traffic for goldfish feeding techniques, you'd better make sure you're providing information on exactly this because higher bounce rates will mean low relevance and consequently, a low score. As for what 'old' means, there's no hard and fast answer. Content over a year old will certainly be judged more harshly than week-old content, but we've seen posts from Google execs admitting that age is generally less important than quality.
There are a few other interesting developments from the Panda update, both along the same vein. For example, comments and user-generated content on-site will now also be judged by the same criteria. Whilst comments give a benchmark of content quality – like a book review, reverting to my Pride and Prejudice metaphor – spammy comments will also detract from page quality, so keep moderating or using CAPTCHA codes.
So without further ado, here are some of our recommendations for dealing with Google's Panda:
Know what you stand for:
Having a pragmatic understanding of what you sell, stand for and why people buy from you or visit your website is an absolute must to informing your content strategy
Make sure everyone is 'singing from the same hymn sheet':
If your website talks in a different way to your Twitter feed, and that's different to how your chief exec speaks in public, then you've got problems. Consistency helps Google – and by extension, you
No clickbait:
It's rarely relevant, people are getting sick of it and now, tenuously linking your brand to Cara Delevingne or Khloe Kardashian will get you penalised in the long-run
Focus on unique, quality content:
This will help your general online influence; developing content which appeals to your audience, can't be found anywhere else and has lasting power may be more intensive, but it'll pay dividends in the long run
Don't worry about age … but keep it fresh:
Fresh content will always score more highly in Google, so you can't just create a raft of content, post it and expect high search rankings. Old, good quality posts are your allies, but you will constantly need to create new content to stay high up in search rankings
Overall, Google's Panda update is great news for communications practitioners – and terrifying news for others. Poor-quality, 'spammy' content which shuffles around your website like a sci-fi zombie frequently gives the industry a bad name. But unlike Pride and Prejudice, adding zombies is never a good thing – and with Google's update, perhaps we'll start to see this 'undead' content gradually put to rest.
With the amount of online content and social media in our everyday lifestyle, it's no surprise that digital PR campaigns are now an important staple in modern PR and advertising.
Give as you Live wanted a stronger social presence and to reach a younger audience that likes to shop, and Firefly advised collaborating with a fashion YouTube vlogger. While traditional media is still valuable, YouTuber popularity is growing fast, and would provide access to a younger audience as well as an authentic assessment of Give as you Live and how they see it in their everyday lives. 
Firefly created a campaign plan, including researching the right talent, reaching out and securing a YouTuber within the allocated budget, and working with the vlogger to create a video that maintained their style while weaving in Give as you Live in a way that would resonate with their viewers.
Following the structure of her classic videos, Amy Valentine produced a haul video about products she purchased through Give as you Live. Viewed more than 5,600 times in one week, Amy's video helped Give as you Live reach self proclaimed shop-a-holics, drove traffic and sign-ups on its website, and increased its social profile thanks to Amy's mentions.
All of the major search engines are now very much social: Bing is happily in bed with Facebook, while Google, after a lot of flirting with Twitter, is risking leading its own social initiative with Google+. We at The Search Agency know the search engines want to buy into the social space; but where does the integration opportunity lie for brands?
What is clear already from the existing venture between Facebook and Bing is that the 'search' results within Facebook are now very much spilt between actual Facebook results and Bing results. And users are aware of this. People are 'checking in' all over Facebook and as they do this, not only are ads thrown into the mix, but search results are becoming increasingly targeted. It's not terribly sophisticated, but users are interacting so we, like most, are beginning to conclude that Facebook and Bing are stepping in the right direction.
And now there is Google+ and the huge expectation that it will substantially boost Google's ability to aggregate social activity and relevant search results. Google does search very well. Heck, Google does video, maps, mail and news all pretty well. To date, Google has not done the social thing terribly well – with the exception of YouTube, of course. And this is where the lines become a little blurred as YouTube is the second largest global search engine. Will Google+ prove Google has learnt a lesson from Buzz, Wave and other forays into social? Only time will tell if users will engage, but maybe Google should be swotting-up on more of what it does well and building this into their 'social engine'.
Social campaigns will still lean towards Facebook, Twitter and YouTube in the latter half of 2011, but surely Google has learnt a thing or two by now. Can the number one search engine become a real social engine? We will just have to see!
Spotted via Twitter, I found this article in the Washington Post particularly interesting. It discusses the evolving newsroom in the US which also brings challenges that resonate on this side of the pond. He makes two very good points:
Point 1 – Back in the day, a traditional newsroom had three types of jobs: reporter, editor and photographer. With the rise of all things digital, new titles have appeared: multiplatform idea triage specialist and deputy director of word-flow management and video branding strategy, to name a few. Is there really a need for fancy new titles that mean nothing to no one? What does a multiplatform idea triage specialist actually do?
Point 2 – Online headlines are no longer designed to catch the reader's eye. What they are designed for is SEO, and they're often changed to something utilitarian – as I have demonstrated in the title of this post. Can you imagine The Sun without their brand-defining (and often funny) pun headlines? So we don't forget what we could be missing, here are a couple of great ones taken from Friday's paper:
– We've saved her ass (the story about rescuing the parasailing donkey)
– Fish Fingaaghs (the story about a man accidentally filleting UK's rarest fish)
– Stumphenge (the story about the timber ring found near Stonehenge)
It is interesting to see how the internet has affected the business of journalism, but let's hope that the things that make "traditional media" special don't get pushed aside in the digital wave. I firmly believe there's room for both.
This post was written by Charlotte.
Of course we don't condone cheating but this isn't really cheating! The CMO's guide to: the Social landscape, is an easily digestible summary of major social media, created by Drew McLellan
Good for collecting top line thoughts to jump start your thinking, this sheet serves as a comparison between various sites and the positive effects that the incorporation of these tactics could have on your overall strategy.
It comprises a dissection of 'Customer comms', 'Brand exposure', Traffic to site', and 'SEO' and which of these sites are 'good', 'ok', or 'bad' for each of these disciplines.
Click here to view the Social media cheat sheet
Is it time to shape your reputation?
We operate in London, Paris and Munich, and have a network of like-minded partners across the globe.
Get in touch
Sign up to Spark, our newsletter
Receive thought pieces from our leadership team, views on the news, tool of the month and light relief for comms folk
You can unsubscribe at any time, please read our privacy policy for more information