At this point, we've all heard of burnout. Some of us have probably experienced it in some form or another – especially as most of us are putting in an extra two hours on average each day while working from home. Recently, a handful of employees from Goldman Sachs came forward to reveal that they were working a shocking 90-hour week. Even if that's over six days, that's 15 hours a day!
Disgruntled employees have the power to damage a company's reputation in a matter of minutes. It doesn't need to be a huge scandal, but an organisation's reputation is dictated by everything that is said about them, externally and internally. In the case of Goldman Sachs, employees have been sent "sympathy hampers" but one employee felt that the company "should be doing more to recognise the gruelling demands placed on the lowest-ranking staff". A hamper may not be enough to rectify these wrongs, but what can be done? The employees at Goldman Sachs seemingly had no other option than to take this internal issue external. In this case, a lot will need to be done to fix it, but issues like this can be prevented with the right analysis and proactive steps.
Internal communication is a key part of enabling employees to perform their job well. Strong internal communication can help foster company culture, build engagement, and help employees to feel both physically and emotionally safe. But before diving into fixing a company's internal issues, you must understand the current sentiment of your workforce.
The only real way to understand is to talk to the people it directly concerns – the employees. In the case of Goldman Sachs, it's unlikely that the employees are choosing to work long hours, it's more likely that this is a cultural expectation. In this case, there were probably tell-tale signs of this, but these cultural expectations can unknowingly pop-up. A lot of change has happened in this past year, employees have formed new habits, new ways of working and new ways of adapting to something that was once so foreign, and naturally, what felt like short term changes have majorly impacted the workplace culture. The challenge now is to conduct an entire culture audit to assess where you are.
On top of evaluating company values, it's important to look at the vision and mission to understand how much that resonates with the people. Through feedback and focus groups, it's easier to see what behaviours are being rewarded. Then, diagnose issues such as overdemanding cultural expectations and tackle those bigger issues head on. It's likely a lot of issues derive directly from employees feeling a disconnect, For Goldman Sachs, employees saying hampers are not enough to rectify the wrongs indicates that they want to be heard. But for people to speak up, you must create an environment of psychological safety, and introduce multiple ways to have those conversations.
Another practice to introduce is a 'stop, start, continue' feedback process. This allows employees to discuss what works for them, what doesn't, and what new additions or methods would be helpful for them. With this, it's much easier to diagnose issues and find solutions at the same time – two birds, one stone!
Cultivate clear conversations
Once the issues are understood, it's time to think about communication. Before deciding what to say, think about who is saying it. Should the announcement come from a team leader or is it more suited to a person in the leadership team? People will take these interactions in different ways and tailoring internal spokespeople for specific types of communication will help a lot.
On the flip side, it's important to be aware of how easy and comfortable it is for employees to communicate back. For some people, in-person is better or over the phone but for others, they find it much easier to express themselves in writing. It's really important to give the option of anonymity to employees too – people will speak more honestly and will feel safer. Try having a real-time FAQ and feedback platforms so employees can raise issues in the moment. By sitting on problems, we either forget about them or let them fester into something much bigger than they were at the time.
Internal communication isn't just about responding to issues or communicating on major company announcements. It's a way to keep the workforce connected, engaged, and excited – you want those two-way conversations to guarantee every employee is psychologically safe. Here are four top tips for better internal communication on an ongoing basis:
Share all news internally: External sharing of news is so important – it's the crux of what we do as comms professionals. But internal sharing of news is just as important. And the announcements don't need to be big, just keep everyone in the loop.
Take time to celebrate the little wins: We often focus on the big wins but to really ensure there is a healthy internal communication relationship at the organisation, take time to focus on the little wins. This could be something as simple as having a section in the weekly newsletter to appreciate the work of someone that week.
Make feedback your best friend: Feedback is everything. If you're struggling to get feedback from employees, maybe try to introduce a new survey tool or incentivise the feedback process. You need to know what to fix before you go to fix it. But remember to mix things up and keep it fresh.
Make employees the main focus: Everything you do should always put the people first. Having a workspace where employees feel both physically and emotionally safe is the goal. Engaged and happy employees equal a healthy internal culture!
If you need any help with ensuring your internal communications is top notch, have a look at some of the services we offer or get in touch with us at hello@fireflycomms.com.
Firstly, while a little off topic, we have to acknowledge that we've all made it through the drab winter months and spring has finally sprung. Not to mention, like the flowers finally coming into bloom, surveys show there is also growing optimism looking towards the future.
Now, back to the big developments we're seeing unfolding in the world of tech and we have to start with Deliveroo's highly anticipated IPO — and subsequent flop. It has even been hailed as one of the worst market debuts on record. So, what went wrong? Read more on the Daily Telegraph. Deliveroo has also been under fire from employees protesting against their poor treatment by the company. The Guardian has more details on the recent demonstration and Firefly's CEO Claire Walker shares her view on what makes a successful IPO here. 
There could soon be more bad news for the big players in the tech world, as the UK has launched a new watchdog to crack down on big tech. Find out more about the plans for tougher regulation and new rules granting consumers more power over their data on City AM. This may not be welcome news for the likes of Google, which is already in hot water for allegedly tracking and storing information on Android users without their consent. The Daily Telegraph has the full story.
Cryptocurrency has been dominating the media for months and continues to be all over the news, with the cryptocurrency market having just hit $2 trillion, but now it's making headlines for other reasons. Research has revealed that Chinese bitcoin mining is generating more annual emissions than some European countries. The Metro outlines the full research and findings.
There is, however, some more positive news. While we were likely all still stuffing our faces with chocolate, the UK's electricity system was enjoying its greenest day ever on Easter Bank Holiday Monday, with favourable weather and low power demand causing a swell in renewable energy sources. BBC News has the full analysis. There are also some hopeful developments on the horizon in the world of gaming. The British Esports Association (BEA) is pushing for Esports to be more accessible to disabled gamers, with gaming tournaments exclusively for players with disabilities. BBC News has more on how the BEA is hoping to make this possible.
And finally, back to where we started. If you're still in need of something to help brighten up these ongoing Covid days, Will.i.am may just have the thing for you. The rapper will release the 'Xupermask', a 'smart mask' with inbuilt noise cancelling headphones, a charging port and LED lights. It will set you back a pretty penny though, with a retail price of $299. Check it out on the Daily Mail.
Like to find more tech news and stories like these? Our daily Firewire newsletter collates the biggest tech news stories of the day in one handy email – sign up here.
Unicorns, next-generation CRM platforms and household names all joined the Firefly roster last quarter.
Firefly Communications Group is poised for an excellent 2019, following a series of client wins which helped increased its revenue by 18% in the last quarter of 2018. The pan-European technology PR agency, which also celebrated its 30th year in operation last year, secured significant success in 2018, helping to shape the reputations of technology firms across the world.
Client wins across all offices
The London, Paris and Munich offices all secured a number of client wins last quarter with a range of technology-based companies. Following a major funding round, AI-based HR platform PathMotion appointed Firefly UK and France to help announce and raise awareness of its funding to the UK and French media. Meanwhile, Firefly Germany helped health tech company, MaxQ-AI, forge relationships with key decision makers through a paid social campaign.
Firefly UK bolsters travel and retail experience
Firefly UK also helped travel site unicorn, Klook, to launch in the UK, supported Hitachi Consulting with a high-street retail project, and built up UK awareness and presence for productivity CRM platform, Copper (formerly ProsperWorks).
Elsewhere, during 2018, engineering simulation business, ANSYS, and application delivery and development platform, NGINX, appointed all three of Firefly's agencies in the UK, France and Germany to handle their communications campaigns, following competitive pitch processes for each.
Claire Walker, Group CEO at Firefly Communications Group commented, "2018 was a strong year for Firefly Communications Group, from catching our first 'unicorn' to ongoing work with two organisations (NGINX and ANSYS) that both collaborate with NASA. It is clear evidence that the market has a growing appetite for smart, tightly-focused communications campaigns that make a tangible impact on a company's reputation. It is also proof that if you are responsive to change, hire intelligently and execute brilliant campaigns, you can be successful for three decades – and beyond!"
If you'd like to read more from Firefly and stay in touch, please click here to sign up: https://fireflycomms.com/newsletters/
Innovation. The introduction of something new and a word we hear about all the time in the creative industry. It can be crucial to the initial and continuing success of a business, but also crippling if you don't commit to it and give consumers exactly what they want.
Customer service is often considered to be the key to a brand's reputation, but part of keeping the customer happy and loyal, is to bring something new and exciting to keep them engaged. And that's where individuality and innovation come in, because people will get bored easily. Remember how popular HQ Trivia was only a few months back? Now, the novelty of potentially winning £500 at 3pm and 9pm everyday has worn off, so people simply aren't bothered by it anymore. Consumers are more intrigued by the concept of HQ Trivia, rather than the brand itself and frankly, the game became more of a trend than a sustainable brand.
A recent study revealed that UK CMOs are almost half as likely to see innovation as the primary role of the marketing function as their US counterparts – only 25% of UK marketers identify "leading disruptive innovation" as a core functional priority. Surprising, since you only need to Google "innovation" to see all the articles that express the importance of innovation in business. So, why are marketers so resistant to prioritise it?
Engaging with the right crowd
Understanding exactly what consumers want when it comes to new innovations can be tough, especially when there are so many other brands competing for the same crowds, and it can seem difficult to get noticed by anyone. In recent years, brands have attempted to create new marketing techniques, particularly on social media, to try and break through the noise. But some of these actually have a very minimal effect on the relationship between the brand and consumer.
Awareness day campaigns are obvious examples of this. "National Avocado Day", "International Sloth Day" or "Bring a Potato to Work Day" are just a few of the many examples of this kind of activity that are constantly popping up and trending on social media. And brands are quick to seize the opportunity to create extravagant campaigns, even if the topic has no correlation with their brand. But because it's trending and popular, they want to be in on it. Whilst some brands are capable of pulling something off – like Aperol giving out free Aperol spritz on National Prosecco Day (yes please!) – for others, the buzz and engagement only really lasts for the day, so is it really worth it?
Similarly, brands who jump on the clickbait-, relatable-type Facebook posts, like the "Tag your friend so that they have to look at this pickle" or "Share if you think XYZ" posts, among others, will only ever get lots of likes, shares and comments on that post and that tends to be where the engagement with the user stops. Consumers are only liking, sharing and commenting because they can relate to the content, not because they want to engage with the brand. Converting leads is said to be a top priority for 70% of marketers, but jumping on social media trends won't always deliver the best ROI.
Perceptions of innovation
Churning out new products or coming up with big, extravagant marketing campaigns is what most people expect when they think of innovation, and what brands think will gain them more customers. But innovation doesn't have to be as big as that. In fact, small, more focused approaches to innovation can be more beneficial to the brand. Micro influencers, for example, are more focused than a huge, celebrity influencer because they have followers who are genuinely interested in the content that they post.
Likewise, engaging with consumers in a way that's meaningful will be much more valuable for your brand in the long-term. Challenger bank, Monzo, has a community forum where its users can chat to each other about Monzo products and interact with a team of Monzo employees to discuss new ideas. It allows Monzo to properly listen to what their customers are thinking, and the customers really feel like they are part of the Monzo brand.
Jumping on the bandwagon of novelty marketing trends is easily done, especially when you see every other brand taking part. But it's important to stay in-line with business values, making sure the customer is front of mind and asking yourself "will this really benefit my business and gain me loyal customers?"
Every brand has something unique and interesting which makes them who they are – otherwise they wouldn't be a brand. Finding what makes a brand unique and exploiting that, instead of jumping onto current, popular trends, will be much more valuable in the long run – just because everyone might be talking about one thing one day, doesn't mean they'll be talking about it the next.
Wimbledon may be over and done, but while the sun is shining, tennis – followed by strawberries and cream, of course – is always on my to-do list. And it often makes me think that choosing an agency and running a pitch process can be a bit like a game of tennis. In short, sweaty and exhausting but thoroughly rewarding when it's done right.
I joke, but it's not easy on either party. And sometimes you've won or lost before you even get on the court; the wrong choice of opponent (or wrong shortlist of agencies) or playing on clay when you're used to grass – inviting an SEO agency when you need a social media firm – can cause you no end of headaches for the rest of the contract period.
So, with that in mind, dust off the old tennis whites, re-string that racquet sitting in your cupboard and join me as we run through how to get the most from the pitching process – and avoid your boss uttering the infamous line "you cannot be serious!"
Before the game
The other day I played tennis with my sister, Helen, for the first time in months, but I know that we're about the same standard. In the same way, picking the right longlist and shortlist of agencies is important – and if you haven't played before, get a coach. There are plenty of freelance senior PR advisors who are familiar with the agency landscape and can help you find the right agency to fit you.
This is a crucial first step; working with a small, boutique agency can be very different from working with a vast multinational, full-service agency, and there are pros and cons for each. Similarly, marketing is a vast, sprawling discipline these days, so you may not be sure whether you need a 'traditional' (i.e. media relations) PR agency, an SEO agency or an influencer relations agency – but when you only have the budget for one of them, the temptation is to invite all three to pitch.
This 'mixed doubles' approach towards selecting an agency isn't necessarily a mistake, but it's something you should walk into with your eyes open. Different agency types have very different styles of responding to a brief, so you should be firm in specifying how you want them to respond if you're to avoid comparing apples with oranges and giving yourself a huge headache.
It's all in the opening serve…
Playing against a ball machine always seems like a bit of a novelty, but after a while you'll find yourself craving a human opponent, however much they may grunt (sorry Helen, but it's true). In the same way, during the first stage of agency selection, do a lot of it in person or over video calls.
Many of our contemporaries have made less flattering comparisons for the initial stages of the pitch process, saying that you wouldn't marry someone after just two dates, and without having met them – and this is totally fair. You'll be working in close proximity with this agency for (hopefully) a number of months and years, so you need to understand that their vision and energy matches yours, that they understand your company and have good experience in the space – and that you think you could work well together. Doing this face-to-face is much easier and more effective than doing it over email.
… and the final smash
The most important thing in securing the right agency partner for you, whether it's in a phone call or during a face-to-face briefing session, is being clear about what you want to get from the relationship. Imagine the final smash that wins the match – or even a post-game review where you're assessing the project in a year's time. What was successful about the campaign? What did the agency achieve? What made your boss crack open the bubbly in celebration? Play this back within the brief and you'll be onto a winner.
However, the other important component is that the resources you provide (i.e. the budget) must match your requirements. I think most people would confess to having champagne taste and a beer budget – but this rarely works professionally! If communications and marketing are vital to your organisation, then the leadership team must provide realistic resources for this – or compromise. You wouldn't expect Rafael Nadal to come onto court with a second-hand racquet, trainers falling apart, having forgotten to train for the last fortnight – he needs the best equipment and training to stay number one.
There you have it – a few more tips on how to get the most from your agency selection process. It's something we've written on quite a lot, so if you want further guidance, please don't hesitate to contact me, or to read some of our previous pieces. It can be a tough process, but by following these steps, you can court the right agency and ace your marketing plan!
We all lose focus sometimes. Whether it's in a daydream or scrolling through social media, occasionally our brains just switch off for no particular reason and we procrastinate. Of course, a bit of procrastination never hurt anybody, but if it's continually affecting your work, then something needs to be done.
In the new world of work, working from home has become more frequent — which is excellent — but sometimes, the distractions at home can be a little too tempting.
As PRs and marketers, we are often working on creative projects that need us to focus so we can conjure up exciting and inspiring ideas, but if we allow ourselves too much time for procrastination, it's likely that our ideas won't develop, and our clients will be left unhappy. To prevent this from happening, we've found Focusmate.
Focusmate is a free, virtual coworking model that pairs you with an accountability partner for a live, virtual coworking session that will keep you focused on your tasks. All you need to start the session is a computer with a camera, microphone and an internet connection. By connecting you to other professionals looking to prevent procrastination, Focusmate keeps you both accountable and ensures that you get your work done in the allotted 50-minute session.
During the session, you are allowed to say 'hello' to your partner and share what you plan to work on. Then, at the end, you can ask your partner how the session went. You're encouraged not to speak to your partner during the session as this may be a distraction. If your partner is late, doesn't show up or gets distracted during the session, you can report it to help enforce the rules consistently and fairly.
So, if you want to stop procrastinating and start being productive, then check out Focusmate and get your work back on track.
NGINX, Inc., the company based on the popular open source project and offering a suite of technologies designed to develop and deliver modern applications, has appointed technology marketing communications agency Firefly Communications Group to handle communications in the UK, France and Germany. Firefly will work in partnership with PAN Communications in the US and PR Deadlines in Australia to cover NGINX's priority regions.
Firefly will increase NGINX's brand awareness across all three European markets, with the agency set to handle media relations activity including press relations, speaker programs, awards, and news hijacking. Firefly will also manage analyst relations activities, directly supporting the lead pipeline.
Claire Walker, CEO and founder of Firefly added: "It's rare to work with a company that affects so many people, but is so modest about its achievements. The simple fact that over half of all global web traffic touches NGINX code at some stage is mind-blowing, but we're also looking forward to getting down into the technology and delving into the world of containers, microservices and making NGINX's story front-of-mind with its prospects everywhere."
"Through our open source roots, NGINX has incredible brand recognition and we've been achieving rapid growth, especially in the EMEA region. We needed to find the right agency to partner with us for the next stage of our business," said Jesica Church, NGINX Director of Brand and MarCom. "With strong experience in multiple markets to help execute our initiatives, Firefly is already helping NGINX expand our voice in the tech landscape."
NGINX powers two thirds of the world's busiest sites and applications including Buzzfeed, Instagram, Netflix, Pinterest and SoundCloud. The NGINX open source project started in 2002 and was formally created as a company in 2011. Since then, it has achieved 100 percent year-on-year growth for four straight years and has recently raised $43m in Series C funding to help accelerate its mission to digitally transform the enterprise and modernise applications. Today, millions of innovators choose NGINX and NGINX Plus for delivering their sites and applications with performance, reliability, security and scale.
Politics aside, the 2016 US election was fascinating to watch as it unravelled like a fast-paced Netflix series. The two most vilified public figures in recent US history – Hillary Clinton and Donald Trump – had to employ new campaigning strategies to win over an increasingly connected, internet-enabled population.
So, why should we pay attention to the campaign strategies of the presidential elections? Essentially, the candidates needed to sway a large demographic of people – which is every eligible voter in the US – very quickly over a variety of issues in a short period of time. The candidates needed to build credibility, rebuke negative opinions in and out of the press and quickly run crisis comms at any given moment. In other words, we're looking at your typical PR or marketing campaign on overdrive!
And historically, these campaigns are a first look of how new tactics or technologies can be or will be employed at a grand scale. Franklin D. Roosevelt was one of the first to utilise radio to influence potential voters nationwide; John F. Kennedy was the first to pioneer TV; and more recently Obama was the first to use of social media to directly engage with potential voters.
The first social election

What is particularly interesting in this year's election is the increasing dominance of social media. Recent research found that 6 out of 10 Americans use social media as their primary source of news. And in January of this year 44% of Americans reported that they learned about the US elections from social media.
With a majority of people consuming their news through social, it's a no-brainer that the primary stomping ground for the elections took place online. And while Obama was the first presidential candidate to effectively use social media to directly connect with potential voters, this is the first election where the candidates used social media as their primary platform to not only reach the public, but to also debate and spar with one another – from public Twitter fights to paid advertising on social sites such as Snapchat. Never before have there been so many streams of direct access to the presidential candidates.
Early campaigning on social media has never seen such intensity, and both candidates churned out content across Twitter, Facebook and Instagram using hashtags such as #ImWithHer and #CrookedHillary.
The benefit of using digital media as the primary means of communicating with voters means that the campaigners could reach their target audience without relying on the press – and more importantly control the messages they want to highlight or avoid.
Meme warfare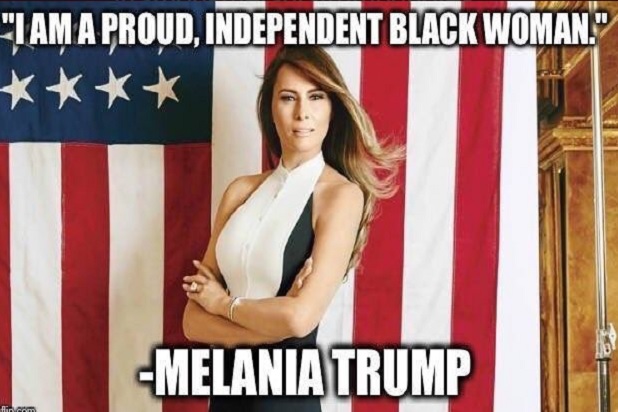 What also shined in the US elections was the prevalence of memes. Memes certainly aren't new here, but what has emerged is the rate at which they are created and distributed. Throughout the elections memes were created and shared in real-time, in line with live debates, breaking news and televised interviews.
Both the Clinton and Trump camps embraced certain memes as a quick way to share inside jokes with supporters, spread campaign messages and deliver attacks to their opponents, whilst also distancing themselves from the most hateful critics. Memes make people feel, rather than think. And there are multiple studies that have pointed out that people make purchasing decisions based on their feelings over facts – and this increases the power of memes in reinforcing and strengthening ideologies pumped out by each campaign camp.
Search and social will rule measurement
The biggest surprise from this election was how wrong the polls were at predicting the election results, with a number tipping Clinton for a majority win. Public opinion now changes faster than ever before and traditional ways of capturing this information isn't up to speed. Polling companies rely on surveys and calling homes to collect information. People don't always share accurate information in surveys and an increasing number of people are forgoing landlines for mobile devices – people aren't even answering their phones these days!
So how can we measure public opinion and progress? Well, if you look at the Google search trends throughout the primaries it accurately predicted that Trump would win the Republican nomination and that Bernie Sanders would beat Clinton in states like Vermont but fail to edge her out in hard-to-poll states like Nevada.
In this election, volume of Google searches predicted that Clinton and Trump would come head to head – which in the end was very much the case. Twitter is also important to look at when measuring public opinion – on election day Twitter was the go-to for updates and breaking news about voting activity, machine malfunctions and results.
While it's still premature to count on the accuracy of search trends and Twitter activity, they will be increasingly important resources for monitoring opinion in real-time.
What does this mean for your brand comms?
As marketing and comms professionals, there are a few things we can start doing now:
1. If you aren't already doing so, start creating and distributing owned content across a broad range of social media and owned distribution avenues such as blogs, which are key in directly connecting with your target audience. It's also important to invest in paid social campaigns, whether you are reaching to CIOs on LinkedIn or university-aged consumers on Snapchat.
2. Use emotive and visual content such as memes to inspire and motivate your audience. Influencing you audience's emotions can be more effective at driving them to take action.
3. Re-evaluate how you measure your campaign progress. It is becoming more obvious that polls and surveys are decreasing in accuracy and relevance, especially in today's fast-paced, internet-enabled world. Social media and search will become the most important tools for understanding what your target audience thinks of your brand at any given moment.
"One can never have enough socks," said Dumbledore. "Another Christmas has come and gone and I didn't get a single pair. People will insist on giving me books."
As a mother of three teens – all of whom are sadly too old for Harry Potter now – I I have learned to have very low expectations of any Christmas gifts. This way, I can never be disappointed.
It's a realisation that I think every parent experiences: you are likely to be the buyer, wrapper and giver, for everyone and on behalf of everyone, even your own presents, as well as chief cook and washer upper!
At Christmas, I often get the cheap perfume or slippers, but every now and then, I am bowled over by something so very thoughtful and personal. The gift doesn't need to be expensive, in fact I'd rather it wasn't. It's the wine bottle stopper (good intentions but rarely required!), the Gryffindor socks, the left-handed potato peeler, the pretty picture frame with my daughter's photo already in it – these are the things that melt your heart because you know someone has thought about it and made an extra effort to make you feel special.
As CEO of Firefly Communications, taking a personal approach is always at the front of my mind. A scatter-gun or blanket approach to PR rarely works, unless you're lucky enough to be one of the few mega-brands that can still hold a press conference and get every reporter to cover it. After all, PR is changing quickly. 'Broadcast' campaigns rarely work and it's vital to be personalised to cut through the noise. Even the media, and especially bloggers and vloggers, want something tailored to them and their readers or followers.
So how can a PR team personalise its multichannel PR and communications campaigns so that it doesn't feel like a gift that someone picked up at a service station on the way to see you?
The challenge of 1:1 marketing
A while ago, it was very fashionable to talk about one-to-one marketing. However, unless you deal in very high value, high margin goods, it's rarely practical.
However, good personalisation is simultaneously time-intensive, difficult and tremendously beneficial. According to research, 52% of online marketers hold personalisation as a central theme in their strategy. Furthermore, 71% claim that it has an impact on ROI.
So, how do marketers accurately personalise communications? Many content marketing brands are keen to discuss personas, but without in-depth and intelligent research, these can simply represent stereotypes. These stereotypes are exactly the poor frameworks which lead people to believe that I enjoy cheap perfume and slippers. And as David Ogilvy famously said 'the buyer is not a moron, she's your wife!' so if you do use personas, please take care.
However, there are several other ways that you can gather the data necessary for personalised marketing. Few of them are 'quick fixes', but as most experienced marketers know, there are no silver bullets in our industry.
1. Know your customer: This is where it helps to have a solid relationship with the sales and account management teams. If you have the chance to attend a sales meeting, customer summit or check-in, you can garner vital information about customer preferences, why people buy from your brand and so on.
After all, there's no point marketing your brand as Lamborghini if your prospects are Volvo buyers. Failing that, interrogate the sales team on what makes customers tick. What do they read? What do they watch? What events to do they go to?
2. Big data or not-so-big data: If you've been doing any kind of campaign activity so far, you will already have some information on your prospects. Mailchimp, for example, gives subscribers a star rating and allows you to view individual activity on each subscriber, including opens, click throughs etc. This information represents a goldmine of activity allowing you to tailor communications – or to reserve your mailings for highly engaged prospects!
This data does take time to gather and you must expect to make a few mistakes, like buying chocolate for your dairy-intolerant daughter-in-law. It's important to remember that the plural of anecdote is not data, and to gather enough information to make a reliable and valid decision.
3. Retain your staff: This may seem left-field, but when you are dealing with analytics and marketing to a very specific audience, it takes time to build the necessary familiarity with your brand, content, style and what works. Furthermore, when marketers must also understand their brand's audience and their content consumption preferences in turn, it's vital to retain staff who understand this, rather than replacing and re-educating, which can set brands back by months.
4. Understand the purchasing cycle – if there is one: Not all companies and organisations work to a set purchasing cycle, but many more do. We find that there are a lot of technology companies whose financial years run by calendar years or the traditional April – March financial year.
This means they are generally planning their new budgets in November or February to be signed off the following month before the new year begins. An ill-timed approach can result in a 'near-miss' and a long wait before the year starts again! This means that a good CRM, which allows you to note when staff within organisations are likely to buy or be thinking about buying, is a crucial investment.
So, as you start to deck the halls with boughs of holly and pick up your festive gifts, spare a thought for all your prospects who are also hoping for a personalised communication this Christmas.
After all, they may really want a nice pair of socks (or a Harry Potter DVD) and when it comes to marketing and PR, a little personalisation and thought goes a long way.
So our approach to life is rational eh? We like to think so, but anyone who's studied psychology will know it's absolutely not the case. Why is this important for people in communications? We need to understand that people are less rational and more unpredictable than we believe. All businesses rely on selling something (product, service or an idea) to someone and behavioural economics bridges the gap between rational and emotional thinking as a proven science. Everyone likes to think they take a considered approach to decision making, but in fact they really don't. And neither do they realise it.
I'm no brain scientist but here's a quick 101 explaining why. There are two modes of decision making:
System 2, the conscious part of our brain, is like an accountant. It thinks things through rationally, checks facts and looks at the long view
System 1 is the adaptive unconscious. It's the here and now, it's impulsive, it detects patterns and follows them for ease. The brain prefers 'cognitive ease' as it's less work – this comes from repeated experience, clear display, a primed idea and the right mood
We like to think we're using system 2 for all choices but in fact system 1 kicks in first, with system 2 adding the rational reason later. We've all joked about post-rational decision making. People need a rational excuse to justify their lust, their emotional decisions and desires. So why not make it simple and always include an easy option?
Emotions versus rationality in monetary decisions – what PR professionals need to know
As an industry, we need to remember the people we're trying to reach are very likely to be swayed by various others things that we may have never thought of, overriding rationality. Knowing this, here's a list of dos and don'ts to abide by as a communications professional:
DO work on priming an idea to ease the decision making. The king of priming is Derren Brown. Take this example where he proposes an unusual task to advertising executives. Two men have half an hour to come up with a company name, logo and an advert of a chain of stores following a seemingly loose brief from Derren. Watch the magic:
It's this reason why at Firefly we advocate continued and consistent communication to your target audience(s). For example, with peak activity like the launch of a new product or service, we ensure good 'surround sound' building PR campaigns that include build up, the 'boom' bit and follow-up. People have short memories.
DO work on the context and don't under estimate the mood people need to be in. We all know that a chilled glass of rosé tastes better when you're sat on a terrace in the South of France, but people who drink wine while listening to music perceive the wine to have the same taste characteristics as the artist. Mood is a powerful determinant of actions – so deploy compliments judiciously to put your audience in a good mood at the start of a meeting, or at the start of an interaction. Put people at ease and in the right mood.
DON'T think more information helps us make better decisions. Eliciting emotions can make people feel differently about a topic, creating a mental shortcut for future behaviours. However, we also trust brands that have familiarity and continuity in our minds – we trust brands we know, we buy from brands we trust, and we forgive the brands for whom we are fans. Sometimes, all it takes is persistence to build that trust and belief!
DO think beyond income based demographics. You need to think of what emotion binds your audiences together as a group – but don't over-simplify things. As David Ogilvy once said "The customer is not a moron, she is your wife" relating to the patronising adverts in the late 50s. This emotional binding is further complicated by the fact that people are often complex and contradictory because of System 1 and System 2 thinking.
At Firefly we use a 'high definition' approach to PR, during which we analyse the audience closely, looking beyond income, gender and age and what drives them and what motivates them to change their behaviour. We consider what will prompt the emotional and rational decisions.
So, before crafting your next PR programme or campaign, remember that people don't always think as rationally as we'd believe. The emotional subconscious often plays a role in determining our thought process and we need to make sure we account for that when setting our next PR plan to ensure success.
Is it time to shape your reputation?
We operate in London, Paris and Munich, and have a network of like-minded partners across the globe.
Get in touch
Sign up to Spark, our newsletter
Receive thought pieces from our leadership team, views on the news, tool of the month and light relief for comms folk
You can unsubscribe at any time, please read our privacy policy for more information