I can't keep count of the amount of times I've seen an old Tweet or Facebook post that has made me really cringe! I still regularly use apps like Timehop that remind me what I posted to social media this time last year, two years ago, three years ago, etc and I always hope for some good memories, but I often see the nonsense I posted about eating twelve donuts or skipping around the flat listening to The Beatles.
Fortunately for me, those social updates are boring/stupid and not offensive (unless you hate The Beatles). Unfortunately for James Gunn – Guardians of the Galaxy director – old Tweets cost him his job. Back in July, James was axed from the third movie after a series of offensive Tweets were uncovered. The oldest Tweets were from 2008, 10 years ago!
Now we've all been young and foolish once, but does that make you slightly concerned about what could be hiding in your old Tweets? Well, there is an AI-powered bot that can help you out. Introducing Feedfilter, a bot that searches through your Twitter history, looks for 'bad words', and shows you the tweets that could be offensive. Then you have the option to delete them – easy!
The bot just surfaces the potentially offensive, and not the potentially stupid. Some things you've just got to live and learn with!
"Days ago @jor_g_t died and the case was closed as a suicide, but it was a murder and I can prove it. The killer is in the photo."
When Modesto Garcia posted the above tweet under alias Mr. Brightside, he couldn't have known that two million social media users would soon engage with his Twitter page.
Fast forward two days and that's exactly what happened. Garcia fabricated a murder mystery as part of a Twitter competition in Spain, grabbing the attention of social media users from here to Timbuktu by unpicking the made-up whodunnit over the space of a day and more than 100 tweets. So impressive was Modesto's storytelling that he convinced significant numbers of followers that the murder and the subsequent investigation were real.
This story captured me. It's a wonderful example of the power of storytelling on social media. This should act as a reminder for brands: carefully planned, creative and captivating stories that are executed well are still the way best way to engage your audience.
(Photo credit @plot_tuit)
A few years ago, I went to Glastonbury Festival and quite enjoyed almost a full week without using my smartphone. Now I'm quite cynical about the concept of digital detoxes (or indeed, any kind of detox) but that's not true for everyone. And sometimes – looking at you, Brexit – we can hear too much about a topic, particularly on Twitter.
For this problem, there's now Supermute. Install this plugin, define your time period and your term and then any mentions of said term will be muted for up to a week. Voila – you can live Brexit free (at least on twitter) for a week or more.
Now, if only someone would create one of these for the broader internet – or my annoying neighbours!
I'm sure we've all been there before: attending a packed event or conference where the Wi-Fi clogs up or the data connection slows down from multiple devices. When this happens, you're out of luck if you need to tweet on behalf of your company or want to get involved in a fast-moving online discussion!
To end this plight, Twitter has recently launched Twitter Lite, a faster and more data-friendly way of using Twitter for those of us dealing with less-than-stellar connectivity. Like regular Twitter, you'll get all the breaking news, the ability to interact with different accounts and share updates – but within a simpler interface that requires less of your Wi-Fi connection or data plan.
You can get instant access to Twitter Lite via the web client, which works just like the regular app: you won't miss out on push notifications, offline access or safe browsing. And at under 1MB to load, you'll no longer be at the mercy of bad connectivity!
Politics aside, the 2016 US election was fascinating to watch as it unravelled like a fast-paced Netflix series. The two most vilified public figures in recent US history – Hillary Clinton and Donald Trump – had to employ new campaigning strategies to win over an increasingly connected, internet-enabled population.
So, why should we pay attention to the campaign strategies of the presidential elections? Essentially, the candidates needed to sway a large demographic of people – which is every eligible voter in the US – very quickly over a variety of issues in a short period of time. The candidates needed to build credibility, rebuke negative opinions in and out of the press and quickly run crisis comms at any given moment. In other words, we're looking at your typical PR or marketing campaign on overdrive!
And historically, these campaigns are a first look of how new tactics or technologies can be or will be employed at a grand scale. Franklin D. Roosevelt was one of the first to utilise radio to influence potential voters nationwide; John F. Kennedy was the first to pioneer TV; and more recently Obama was the first to use of social media to directly engage with potential voters.
The first social election

What is particularly interesting in this year's election is the increasing dominance of social media. Recent research found that 6 out of 10 Americans use social media as their primary source of news. And in January of this year 44% of Americans reported that they learned about the US elections from social media.
With a majority of people consuming their news through social, it's a no-brainer that the primary stomping ground for the elections took place online. And while Obama was the first presidential candidate to effectively use social media to directly connect with potential voters, this is the first election where the candidates used social media as their primary platform to not only reach the public, but to also debate and spar with one another – from public Twitter fights to paid advertising on social sites such as Snapchat. Never before have there been so many streams of direct access to the presidential candidates.
Early campaigning on social media has never seen such intensity, and both candidates churned out content across Twitter, Facebook and Instagram using hashtags such as #ImWithHer and #CrookedHillary.
The benefit of using digital media as the primary means of communicating with voters means that the campaigners could reach their target audience without relying on the press – and more importantly control the messages they want to highlight or avoid.
Meme warfare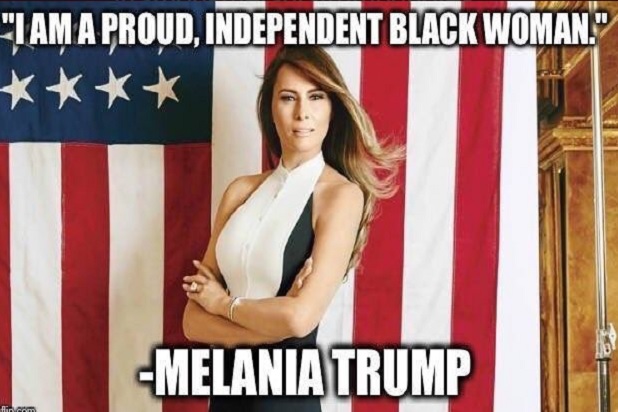 What also shined in the US elections was the prevalence of memes. Memes certainly aren't new here, but what has emerged is the rate at which they are created and distributed. Throughout the elections memes were created and shared in real-time, in line with live debates, breaking news and televised interviews.
Both the Clinton and Trump camps embraced certain memes as a quick way to share inside jokes with supporters, spread campaign messages and deliver attacks to their opponents, whilst also distancing themselves from the most hateful critics. Memes make people feel, rather than think. And there are multiple studies that have pointed out that people make purchasing decisions based on their feelings over facts – and this increases the power of memes in reinforcing and strengthening ideologies pumped out by each campaign camp.
Search and social will rule measurement
The biggest surprise from this election was how wrong the polls were at predicting the election results, with a number tipping Clinton for a majority win. Public opinion now changes faster than ever before and traditional ways of capturing this information isn't up to speed. Polling companies rely on surveys and calling homes to collect information. People don't always share accurate information in surveys and an increasing number of people are forgoing landlines for mobile devices – people aren't even answering their phones these days!
So how can we measure public opinion and progress? Well, if you look at the Google search trends throughout the primaries it accurately predicted that Trump would win the Republican nomination and that Bernie Sanders would beat Clinton in states like Vermont but fail to edge her out in hard-to-poll states like Nevada.
In this election, volume of Google searches predicted that Clinton and Trump would come head to head – which in the end was very much the case. Twitter is also important to look at when measuring public opinion – on election day Twitter was the go-to for updates and breaking news about voting activity, machine malfunctions and results.
While it's still premature to count on the accuracy of search trends and Twitter activity, they will be increasingly important resources for monitoring opinion in real-time.
What does this mean for your brand comms?
As marketing and comms professionals, there are a few things we can start doing now:
1. If you aren't already doing so, start creating and distributing owned content across a broad range of social media and owned distribution avenues such as blogs, which are key in directly connecting with your target audience. It's also important to invest in paid social campaigns, whether you are reaching to CIOs on LinkedIn or university-aged consumers on Snapchat.
2. Use emotive and visual content such as memes to inspire and motivate your audience. Influencing you audience's emotions can be more effective at driving them to take action.
3. Re-evaluate how you measure your campaign progress. It is becoming more obvious that polls and surveys are decreasing in accuracy and relevance, especially in today's fast-paced, internet-enabled world. Social media and search will become the most important tools for understanding what your target audience thinks of your brand at any given moment.
Taylor Swift is undoubtedly the 'it' girl of the moment, and while her catchy pop tracks can get even the most cynical hipsters toe-tapping, more often than not it's her fan base that are pushing her cause more than any PR team.
Case in point – the social media uproar that is #Tay4Hottest100. For those unfamiliar with this hashtag (it started in Australia after all), the campaign is an attempt to get people to vote for Taylor's popular song 'Shake it Off' to make it number one on the triple j Hottest 100 – the world's largest music democracy that surmounts to a hugely popular Australia Day (26 January) countdown of the previous year's 100 most popular songs.
So, what's the problem? The song was hugely popular? Well, the radio station in question – triple j – has a focus on recognising music that is generally alternative, Australian, and not necessarily well known to the masses (so definitely not Taylor Swift). However, creative and sneaky Taylor Swift fans found it is possible to add songs to the voting poll instead of being stuck with triple j's broadcasted list with the help of Buzzfeed's Mark Di Stefano. Since then, the #Tay4Hottest100 campaign has exploded, but all the work has been done by Taylor's fans – not her PR team or herself. So, what can the Taylor Swift effect teach us about audience engagement on social media?
Lesson One: Blank Space
It goes without saying that a social media presence is compulsory regardless of who you are and what your business does. If you're not on social media, you'll almost certainly be deemed irrelevant. As a business, your social media accounts are as important (if not more so) than your website. But while a presence is great – more needs to be done. Don't treat your accounts as a blank space or one with generic content. Your posts should create a voice for your brand so that you become relatable and human – not just a robot behind a computer screen.
Lesson Two: Shake it Off
If your strategy is that described above – it's time to shake it off. Be more engaging! Don't be afraid to engage on a personal level with people talking to your brand or those having discussions on topics that are relevant to your brand. It's all very well to push out content aimed at your 'target audience', but how do you know your target audience is who's actually following you? Seek them out, show them that you care and hear what they're saying, and use the feedback to tailor (pun-intended) your social strategy accordingly. Taylor Swift's success is entirely in her personal engagement with fans, particularly on Instagram, Tumblr and Twitter – and she's not afraid to be extreme. At Christmas she surprised some of her most dedicated Tumblr fans with personalised Christmas gifts. She learnt about those fans from their social media accounts to decide what to buy them and send to their homes – you can tell by their reactions they won't be abandoning her any time soon.
Lesson Three: Everything has Changed
When you can start interacting with your audience you'll see with time that everything has changed. You know them better, you can sharpen your content postings because you KNOW what draws results, and eventually you may find you have your own brand ambassadors (like Taylor's) who are pushing your cause for you.
That's not to say it works for everyone – no social media strategy is fool proof, but it's certainly worth trying and doesn't go unnoticed. Taylor showed her fans she was listening back in September by bringing a Tumblr post to reality with the "no it's Becky" t-shirt – naturally, Twitter all but exploded.
Lesson Four: Love Story
In a perfect world, this is your social media love story. It's a slow-burn brand-building exercise that, with the correct execution, can take a lot of hard work out of your day. It's certainly easy to see how having supporters or customers of your brand's endorsements will be more successful than your own – they're more trustworthy!
Lesson Five: Bad Blood
That said, you can do everything perfectly but the haters are still gonna hate, hate, hate. The key thing with audience engagement is not to hijack issues that will damage your cause. For instance, you may jump on the back of a hashtag with some kind of relevance to your brand to try and boost engagement. This can backfire, as it did for KFC with #Tay4Hottest100, when the fast-food chain (maybe) almost ruined the campaign. That's a fairly light example though, and these situations can be much worse – as it was recently for The Hoxton Hotel following the Charlie Hebdo attacks in Paris. Remember to be smart, and know why something it trending before you contribute to it.
As for the #Tay4Hottest100 trend – I'm an Australian who's on board with it. I love her and the Hottest 100 – so why can't we have both?
In the evolving world of social media, Vine feels like it's been here for about the same time as one of its videos.
The rate of brand adoption on established social platforms, however, has previously taken a while longer to reach a critical mass.  With Instagram, Twitter and Facebook before, PR consultants and marketeers were keen to understand and analyse what stakeholders want from each platform before trying to promote a product or service in an engaging way.
Vine enjoyed much lauded media attention following a pre-launch Twitter takeover. Unfortunately, this buzz was soon displaced by negative launch headlines which involved service outages, app bugs that didn't capture content (in my own personal experience, the world wasn't ready for my before and after haircut Vine video) and lots of unfiltered filth, as the internet's oldest profession took to social media's newest platform.
Despite the adult rating on the Apple app store, Vine is out-stripping the growth of its social media predecessors. So while it's only a few months old, here are five observations on how it is being used by brands and animal lovers alike.
1. A Vine video tells six thousand words
The majority of Vine videos are of people 'doing things' rather than being focused on delivering audio messages. The popularity of stop-gap animations on Vine has led commentators to suggest that the platform is actually more suited to GIFs, which were first used in 1987, over fully functioning HD videos that modern smartphones are capable of shooting today.
The Fashion industry has always been synonymous with adopting social media; it's fitting, therefore, that the standout brand that has used Vine's audio potential is British designer, Matthew Williamson. Here is an example, which seemed to be an integral part of the #MatthewMagnified marketing campaign: https://vine.co/v/brBOwTl0FJm
2. You can sell Vines as creative works of art 
Earlier this month (March 2013), a Dutch artist became the first person to sell a Vine video. Angela Washko sold her work for $200 at the New York Moving Image and Contemporary Video Art Fair. The Guardian covered the story and details how this was achieved via a free file-sharing medium. What is interesting is that Vine appears to be the latest platform to help boost the short film industry. Firefly client Vimeo has given creative video professionals a platform that is distinct from the YouTube generation that consumes endless tedious online video content. Similarly, the art scene has embraced Vine (and Twitter) as a creative force through events like ?#VeryShortFilmFest above image sharing sites, Pinterest and Instagram.
3. Feline and food porn are still dominant 
For anyone that ignores YouTube links about cute animals, or is turned off Instagram by pictures of people's dinner plates, Vine has 'kindly' brought these two favourite social media past times together on a single platform for you.
Vinecats.com launched within a week of Vine going live, while Twitter's head chef, @birdfeeder, has found a new cult status via Vine with annoying narrations of what he's got cooking up in the Twitter kitchen: http://vine.co/v/bpmiurxYhLV
4. Vines are actually 6.5 seconds long
As was the case with Twitter's 140 character limit, the press have filled endless column inches and broadcast hours on the 6-second micro video blogging app. However, Vine users actually have an extra half second to capture their creations – and when you only have a handful of time to play with, that's quite significant. CNet's videographer, Jared Kohler, has been credited with this discovery: https://vine.co/v/bntDuQgMd0j
5. Not feeling Vine all the time?…follow third party aggregators instead.
Social search is all the rage and there is already so much Vine content out there. Social media entrepreneurs (aside from the vinecats.com founders) have realised that people need help finding what they are looking for. These Vine filters come in a variety of forms.
Vineroulette gives you a screen full of videos using each hashtag, with videos loading up at random. Vinepeek also taps into our fascination with the unknown, by showing users one random Vine video at a time and encouraging you to set up a Vinepeek channel to save your favorites. You can also throw weavly.com into the mix as it lets you do precisely that – create video mashups and remixes.
For communication professionals looking for inspiration, I would suggest you check out brandsonvine.com which has taken it a step further and created a blog that provides an editorial overview of the best bits that brands have to offer on Vine.
If you aren't one of the companies or individuals that has decided to start posting Vine videos already, it can be reassuring to discover that the limitations of Vine are also what makes it a great platform for brands to communicate on. Everyone is shooting using the same equipment, which means it's the best storytellers that will prosper on Vine. This is what drives all of social media, so I look forward to seeing your #firstpost.
If, like me, you shunned staying up to watch last night's Super Bowl in favour of a good night's sleep,  you may well have shared my bemusement this morning upon logging into Twitter to get the low-down on the game. Expecting to see my feed dominated by commentary on the score, the players, perhaps Beyoncé's half-time performance, it came as something of a surprise to find that most, in fact, (certainly of those whom I follow) were talking about a biscuit!
Turns out that Oreo had taken advantage of an unexpected black-out early in the third quarter of the game, tweeting an ad captioned "Power out? No problem" within the hour.
Since retweeted over 14,000 times, the post garnered Oreo instant attention across social networks, making it one of the most talked-about brands of the night. With TV ad spots during the game being sold by CBS for between about £.24 – 2.5 million, it's almost painfully ironic (at least to other the brands competing for attention!) that, as BuzzFeed points out – "the most powerful bit of marketing during the advertising industry's most expensive day may have been free"!
So what can be learnt from Oreo's success?
First and foremost, it's the perfect example of the need for rapid turnaround in order to capitalise on these sorts of opportunities. "Wow already? Well done!" says one user in response to the ad, while another refers to the ad as "Social media rapid response at its finest."
What's more, in a week where the use of social media for large corporations has come into question (I'm looking at you, HMV!) it's another, extremely slick, demonstration of the power of digital when done right.
I for one am planning on staying awake next Super Bowl – if not for the sport itself, then certainly to see how others will be looking to emulate Oreo's social success.
This post was written by Emma Brown.
The rules that once applied to journalists, now apply to us all. Well, those who tweet and/or blog and that's most of us, right? In today's world, where all individuals who post material online are subject to the same laws and are as legally responsible as those of professional publishers, such as newspapers or broadcasters. Ignorance is not a defence.  Swot up or risk legal action.
Here is what you need to know:
False and defamatory statements posted on Twitter or in a blog are not immune from legal action
A retweet or repetition of a false and defamatory statement is also not immune from legal action
The original tweeter or blogger can be responsible for the additional news-spread caused by the retweets, if retweets were a reasonably foreseeable consequences of the first tweet
The original tweeter or blogger can also be responsible if the statement is picked up by mainstream media
An individual cannot avoid liability by claiming that the statement in question is information already in the public domain
Why does it seem so strict? The law is designed to protect against the spreading of false and defamatory rumours.
The latest case in point is Sally Bercow's tweets naming a girl in child abduction case and linking Lord McAlpine with child abuse claims. The former was because she breached the order made under section 39 of the Children and Young Persons Act 1933, banning identification of the girl.
For more guidance from media lawyers, here is a great post on The Kernel which goes into much more detail.
As the saying goes, think before you speak…tweet, blog and retweet.
 This post was written by Charlotte.
Well, who'd have thought it? O2's twitter-based customer service team can hold their own conversing with customers using street slang. The Twitter exchange between a customer and the official O2 Twitter feed last week – all conducted in slang – has entertained most people in the comms industry.

The timing is interesting because I was on a CorpComms Precise Exchange panel debate with O2's head of media and comms, Nicola Green last week, where we were discussing social media crises, particularly referencing O2's outage earlier in the summer – which also earned plaudits.
One of the points I made was that dealing with a communications issue (I hate the term social media crisis; it implies that social media is this separate entity) is that consumers' response to brands' faults has a lot to do with their likeability. In other words, there's an upfront investment from the brand to ensure that it's liked by its customers. If it is, then they'll forgive pretty much everything.
Nicola's response to that was, "fine – but don't ever take your likeability for granted". I couldn't agree more.
But the issue of likeability has been playing on my mind for a while. Why do some brands get absolutely crucified by their customers on social networks when they make a mistake and others seemingly get away with it.
Apple is the perfect example. There have been countless product issues with Apple over the years. I'm not just referring to the recent Maps debacle or not being able to make a call with an iPhone 4 left-handed, but just the day to day problems with hard-drives failing or issues with customer service. It's not that Apple just market their products better or they look nice – though they are factors – there's an indefinable element that gives Apple's reputation a teflon-coating.
The issue of likeability came sharply into focus when I read Likeonomics, by Rohit Bhargava, recently. It's a must-read book for communications professionals.
In Likeonomics, Bhargava proposes that there is a modern believability crisis that makes our jobs as marketeers and communications professionals difficult. These are factors that mean that people just don't believe what they're told by consumer brands, businesses, government bodies and the media any more.
The first problem is that we live in an age of spin – where the truth is often stretched or even broken. When talking about spin, we often think of politicians, but it's organisations that are guilty of this too.
The second factor is corporate speak. This is well-trodden theory, particularly for anyone who's read 1984, but it always amazes me that time and time again, organisations revert to language that is devoid of humanity to explain a problem or apologise. It's worse too when you get the non-apology. It's one of the reasons why the O2 response has been lauded.
Thirdly, Bhargava identifies the volume problem. We are bombarded with so many messages, social media and otherwise, that it makes people default to a defense mechanism of distrusting everything. I'm not sure I agree with that, but the volume issue does make it harder to reach everyone.
Finally there's the consumer protection factor. Here Bhargava says that there are so many government agencies and third party groups dedicated to protecting consumers, that ironically this consumer education has made people very distrustful.
You can see that addressing these factors will go a significant way to improving an organisation's reputation. But there's more to it than that. Brands, employers, politicians, government bodies and the media need to bridge the "Likeability Gap". Because everyone is either ambivalent or negative as a default, it takes a lot to make them proactively positive towards your brand or organisation.
Bhargava says that the five key principles to bridge the Likability Gap are:
1. Truth
2. Relevance
3. Unselfish
4. Simplicity
5. Timing
I'm afraid you'll have to read the book to find out how these can addressed, but Truth is probably the one that will resonate most with communications professionals (I've never met a PR or comms professional comfortable with stretching the truth or lying on behalf of their client or employer).
People respond to unexpected honesty and being provided with unbiased facts. And when served up to the relevant audience, in a timely fashion, in a simple, non-corporate speak, it is very powerful indeed.
To buy Likeonomics, click the link below:
Is it time to shape your reputation?
We operate in London, Paris and Munich, and have a network of like-minded partners across the globe.
Get in touch
Sign up to Spark, our newsletter
Receive thought pieces from our leadership team, views on the news, tool of the month and light relief for comms folk
You can unsubscribe at any time, please read our privacy policy for more information